Dec. 8 Covid update
Students at Cannon Falls will continue to use the full-time distance learning model until at least January 8.
The week of November 30 to December 4 was the first week of full-time distance learning this school year for Cannon Falls Schools. Students will continue to stay with the full-time distance learning model until at least January 8, 2021. On January 4, the COVID-19 advisory committee will meet virtually to make the decision of whether to stay with the distance learning model or to switch to hybrid learning. The decision to go into full-time distance learning was made by the committee in November, following the sharp increase in COVID case numbers in Goodhue County.
Of the 188 total staff members at Cannon Falls Schools, 10 have confirmed they tested positive for COVID-19. An additional 16 out of 1150 students have also tested positive since September 8, 2020. As of December 4, 6 employees and 31 students within ISD 252 have quarantined due to having close contact with a household member that has tested positive for COVID. 
As of December 4, the Goodhue County Department of Health and Human Services confirmed that there are currently 480 active cases of COVID-19 in Goodhue County. 38 of those cases are hospitalized. There have been a total of 38 deaths, and 95 cases that have needed hospitalization, with 22 of those cases admitted to the ICU. This comes from a total of 2,253 confirmed positive cases and 10 probable cases, which are obtained from COVID antigen testing. 
According to the Minnesota Department of Health (MDH), on December 6 alone there were 5,135 confirmed positive cases of COVID-19 and 161 probable cases of COVID in Minnesota. There were 21 newly reported deaths also on December 6. There have been 347,534 confirmed positive cases total, 8,618 probable total cases, and 4,005 deaths due to COVID total. 
The Center for Disease Control (CDC) confirmed on December 6 that there have been a total of 14,462,527 cases of COVID-19 in the United States of America and its territories to date. Since November 29, the USA has seen an increase of 1,319,530 confirmed positive cases. The total deaths have risen to 280,135 with 2,310 of these confirmed between November 29 and December 6. 
About the Writer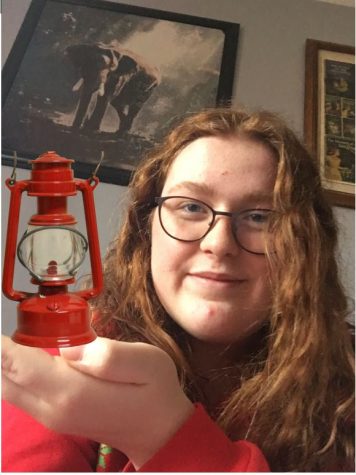 Grace Miller, News writer and Torch editor
Salutations! My name is Grace Miller, and I am in ninth grade. I love to play with my poodles, read, and doodle (admittedly terrible) Grinches. I am involved...