Diligent defenders
A devastating loss prevented the Bomber Football team from advancing to the US Bank Stadium games.
The Cannon Falls football team was, once again, one win away from advancing to the U.S. Bank Stadium. However, the Bombers suffered a tragic loss on Thursday, November 10 in the Class AAA quarterfinals of the state tournament against Watertown-Mayer with a score of 30-34. The game was played in Hastings to maintain neutrality.
Cannon Falls held multiple leads throughout the game, including a quick lead right away of 16-6. But after halftime, the Royals made multiple significant plays— and that made all the difference. Likewise, the Bombers' two turnovers and a fumble late in the second half allowed them to fall short of just four points, despite the Bomber's diligent defense that held the Watertown-Mayer Royals to 279 yards.
Jonathan Banks, a senior on the team, claimed that he was not nervous about the game. "We prepare to the level it takes to win every single week. At that point, it is about execution. A few plays here and there didn't go the way we wanted, but that's football; and, unfortunately, with your season on the line, it cost us," he expressed. 
Banks continued, saying, "our defense was well aware it was going to be a dogfight, and they stopped the run very well besides a couple of keepers by the quarterback." 
But, in the end, the Bombers failed to eliminate a couple of big pass plays by Watertown-Mayer as well as a few of their own errors. 
Preston Schoenfelder, a sophomore running back on the team, led the Bombers with 141 yards, including a touchdown. Schoenfelder summarized that, as a whole, the team's offense was impeccable this year. "We averaged almost 50 points per game this year and we don't turn the ball over often," he stated. "We play very physical and we hit hard and we run hard."
Reminiscing about the first round of the state tournament, Schoenfelder admitted that the offense could have done a few things differently. "Something I think that we could've done better is mentally thinking to ourselves that all 11 of us on the field need to do our job and give our max effort every play."
"Playing in the state tournament was lots of fun and is something I'll never forget," Schoenfelder emphasized. "Especially because I played in it with this group of guys, we are all very close, and that just makes it more fun," he explained. 
This year, the Bombers will have to say goodbye to 11 seniors who helped the team thrive this postseason. 
"Obviously, that's not how I pictured my career and senior season to end," Banks said. "But I can't let one game distract me from all the things we accomplished as a team this year," he finished. 
With their heads held high, the football team remains optimistic about the future, and will be hungry for revenge come the 2023 season. 
About the Writer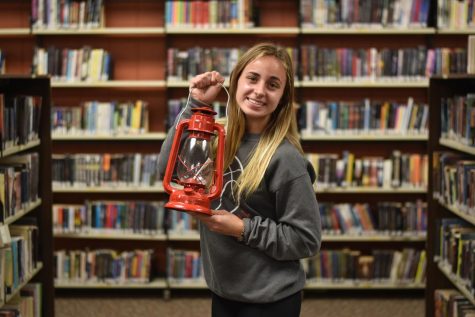 Kyra Schoenfelder, Sports Editor
My name is Kyra, and I am a junior involved in volleyball, basketball, and softball as well as SADD, Prom Committee, and Minnesota Honors Society. My favorite...