Donating to the shortage
Cannon Falls' sect of the Honor Society hosted a blood drive for students and the community.
On Tuesday, February 28th, the Cannon Falls High School hosted the American Red Cross for this year's Spring blood drive. The school has two blood drives annually — one in the fall and one in the spring. The spring blood drive is organized by the Cannon Falls branch of the Minnesota Honor Society — a conglomeration of juniors and seniors who focus on community service. The blood drive is one of the group's biggest activities for the year. 
In the midst of a national blood shortage, these high school drives are essential. Around 20 percent of all blood donations collected by the Red Cross come from high school drives. Additionally, every single donation collected is split and can be used to save three different patients. Every student at CFHS was urged to donate, and over the course of the day, over 35 complete units were collected.
About the Writer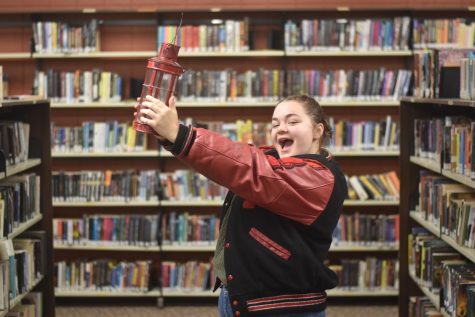 Sara Auger, News Editor
Guten Tag! My name is Sara, and I'm a junior writer, editor, and photographer for the Lantern -- a jack of all trades! In my free time, I enjoy indulging...