Don't be SADD
SADD, a club at Cannon Falls High School, works to help students make good decisions.
Cannon Falls has a wide range of clubs and sports for students to choose from, including SADD. SADD, Students Against Destructive Decisions, is a club with more than 30 members. Only High School students can join, but there aren't any other restrictions on club membership. SADD is a group of members that try to send out important messages for teenagers in various ways. For example, multiple notes were hung up last year along the halls that advised people on making safe decisions. SADD has done many unique things over the past few years. Yet, some may wonder why this organization is so important, and their member's views on it. 
SADD is important because its purpose is to stop students of Cannon Falls High School from doing anything harmful to themselves. This includes drunk driving, abuse, and more. The club also tries to send help out to people who need it, by letting them know what phone numbers to call for help, and by putting up notes around the school. SADD used to stand for Students Against Driving Drunk, but after more severe issues came to the surface, they changed the name. Students in the club, usually have the same idea of what is important about SADD, but showcase them in different ways.
Kalee Anderson, a senior who has been in SADD for four years, finds that the most important about SADD is what it teaches everyone. Brekken Erickson, a junior who has been in SADD for over a year adds more to that. Erickson believes that informing students on the dangers of destructive decisions, and what better options are available, is what's most important about SADD. With a lot of decisions out there for high-school students, it's important to raise awareness of the potentially dangerous outcomes certain decisions have. Of course, with all of these problems, members of the group have to find a way to present these ideas.
Instead of working as a whole team, people participating in SADD are put into smaller groups for regular activities to split up the work. They are then assigned to a certain month and have to come up with an idea to resemble the month's awareness. For example, Brekken Erickson is in the group for January, which is human trafficking awareness month. When asked what they'll do, she explains, "So, for part of it, we're thinking about posting facts about human trafficking and how to stay safe from it on the club's Instagram page (@cfhs_sadd) and around the halls of the school." With multiple groups working on different topics and months, the information is spread in a better way, and SADD members can get things done a lot faster. Having to do quite a few activities to spread awareness, some students have their favorites.
When asked what their favorite activity in SADD was, the majority of students found the activity they just did last October to be their favorite. In this activity, students in SADD handed out McDonald's coupons to people who wore a seatbelt to school. Kalee Anderson found this to be her favorite activity out of her four years in the club, because "It is super fun to see people's reactions." The more common projects that SADD does are making posters, giving information on media, making notes, and more. Students still have fun with these even if it's not quite as big of a project. When it comes to the projects and the club itself, there are a few different opinions on it.
Being involved with a group usually gives a person their perspective on it, and what they would want to change about it. Cameron Anderson who just joined SADD as a freshman this year, wouldn't change anything about SADD if given the chance. "I don't think I would change anything it's very well organized." Meanwhile, Brekken Erickson thinks otherwise. "If I could change something about SADD, I'd probably choose more projects and activities for this club to participate in." Even though both have their likings and some things they are willing to change about the club, they both still enjoy and plan to continue SADD. 
SADD, a club for High School students, is found to be important in Cannon Falls Schools. With its goal to teach students to avoid destructive decisions, a lot of people find it useful. It's well-organized, fun, and looks good on college resumes. Of course, it's not for everyone, but those who do join have a lot of fun and plan to continue. Joining SADD would help bring more attention to their main goal, though SADD is good at doing that already. Having more students could help bring out more activities for members to be able to do as well. Even if it's not for everyone, students should still give it a shot at one point in High School.
About the Contributor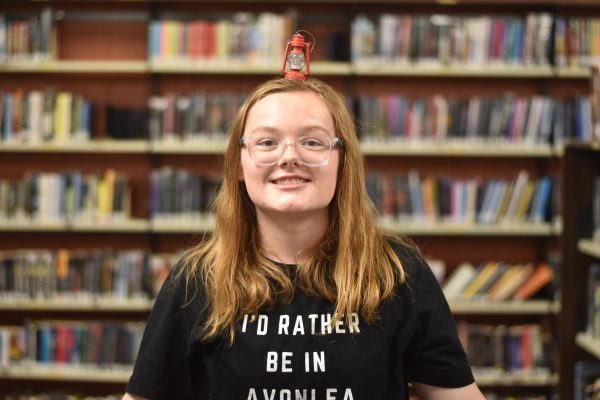 Cara Erickson, Features Editor
Hello, my name is Cara Erickson. I am the Features Editor for Lantern and a part of Interact. I am such a huge reader, that I've been caught reading in...