Ears to the gun, eyes on gold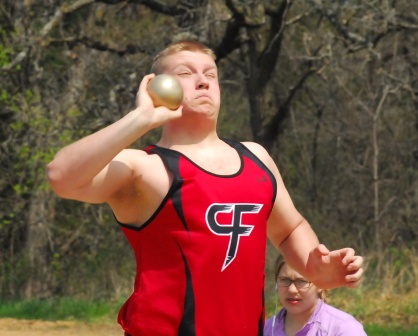 Amidst the "wake me up when May ends" mentality felt by most students at the conclusion of the school year, the anticipation is growing for Cannon Falls Track and Field team, as they head towards the light at the end of the tunnel. The squad hosted the annual HVL Conference Championship on Saturday, and had eight competitors distinguished as All-Conference. This meet typically serves as a preview to sub-section/section standings, as well as a means to acknowledge the accomplishments of individuals.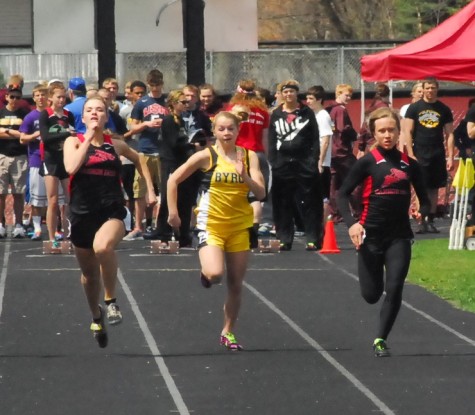 Those recognized were Kyler Banks, Katherine Hoffman, Brooke Hogan, Jack Holscher, Chase Jacobson, Beau Rueger, Emma Thomley, and Emi Trost. Overall, the Bomber womens' team earned sixth place, while the men took eighth out of twelfth. The teams are at Triton Friday for a invitational, and will travel to Medford on Tuesday for the Sub-Section Championship meet.
Both teams have several graduating seniors who will be competing for the last few times as Cannon Falls Bombers. Alex Bultena, Anthony Kane, Beau Rueger, Connor Rohr, Ethan Dalton, Gino Espinoza, Zach Dockter, Zach Holes, Zach Stiehl, Allison Egge, Anna Nelson, Emi Trost, Kelsie Beissel, Madasyn Hofstedt, and Maggie Rutter will all be putting on a red and black uniform for the last time. Their passion for competition and their perpetual lightheartedness will be missed immensely on as well as off the track.