Emotions in motion
The Cannon Falls Boys and Girls Soccer Teams experienced high emotions as they ended their seasons this year at playoffs.
This fall, the Cannon Falls Boys and Girls Soccer Teams faced many challenges to their season due to the current global pandemic. Wearing masks, social distancing, and shortened seasons were some of the restrictions for the 2020 soccer seasons; however, both teams stepped up to the COVID-19 challenges and made their season as memorable as they possibly could have. On October 13th, both teams found it hard to say goodbye to their seasons after experiencing heartbreaking losses at playoffs.
The Boys Soccer Team was seeded 7th and played the 10th seed, Lake City, at home at 4:30 p.m. on October 13th. They were confident about the playoff game because they tied Lake City earlier in the year, and they improved a lot since then. The boys had an extremely successful season up until this point and their outlook was good. After a tough fight, they ended up losing by one goal, finalizing the game with a score of 1-2. Seniors, Gavin Stodden and Nate Harmsen were among some of the emotional players as the clock struck zero. Stodden explains that the feeling was absolutely terrible knowing that he would never play with this "group of brothers" ever again. He still hasn't fully wrapped his head around the fact that he is done with high school soccer. Harmsen followed by explaining that even though the emotions were high as the game ended, he was happy he created great memories through Bomber Soccer. The boys ended their season with a record of five wins, three losses, and four ties.
The Girls Soccer Team, like the boys, had a playoff game. The girls were seeded 13 and had to go on the road to play the 4th  seed, Holy Family, for their playoff game. Holy Family is a big city school and the girls had never played them before. Going into the game without any knowledge of how the opponent is as a team was scary, but the girls played their hearts out. The game did not go their way ending, and they ended their season on a 0-9 loss. The hearts of seven seniors broke as the game ended. Among the emotional seniors were Emma Watson and Aizlynn Thim. Watson has been playing soccer for four years and she wasn't ready to see it come to an end. "Once the coach took out the seniors, I looked at my teammates and began to cry. It's like I lost 20 sisters," stated Watson. Thim had the same emotional moment ending the last game of her career, but she hopes that the younger girls will live it up while they can, and make soccer one of the best memories of high school. The girls ended their season with three wins and nine losses.
The Boys and Girls Teams ended their seasons with high emotions because they will be losing seniors for next season. Although it is sad, the seniors are looking forward to moving on to the next chapter of their lives! They will be greatly missed. The next year's returning players are looking forward to getting back on the field in 2021.
About the Contributors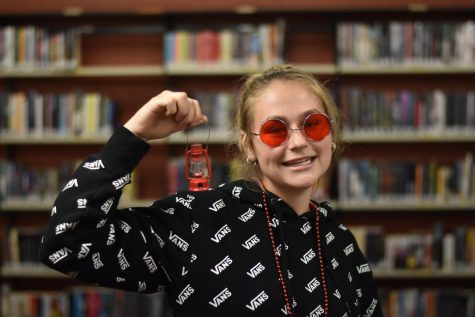 Belle Freeberg, Sports Editor
Hi, I'm Belle and I'm a junior. I play soccer and basketball and I'm a member of SADD and Interact. My go-to when I have free time is laying in my super...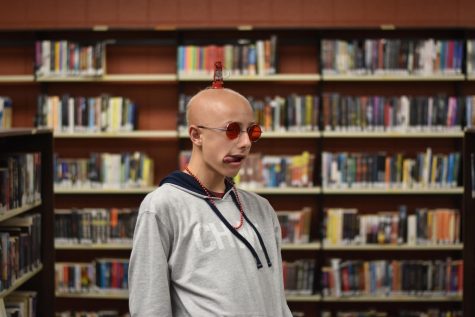 Nathan Baszuro, Photography Editor
Hi I'm Nathan, I am in 9th grade. I like to eat a lot. I participate in speech, soccer, yearbook, choir, and the Lantern. I want to be an actual editor...