Ending the season with a kick
The captains of the Bombers boys soccer team reflected on the season as it concluded.
The Bombers Boys Soccer season has come to an end. The Bombers had a challenging conference and section this year ending with an overall record of 2-15. The boys had their last regular season game on Saturday, October 8th at 1 PM, against St. Charles at the home field behind the Cannon Falls Elementary School. Although they fought hard and put forth their best effort, the ending score was 5-0 — which was not how they hoped the game would have gone. 
Senior on the soccer team Jack Freeberg says, "One of our postseason goals was to win a few playoff games." The Bombers didn't necessarily accomplish the goal of winning a few playoff games, but they did win one of them. Freeberg also expressed that the team had great chemistry but needed more communication on the field.
Another senior on the team, Isaac Nelson stated, "Going into our postseason, the team wants to focus on maintaining hustle on the field and staying positive even if the game isn't in our favor." Nelson also added that a goal for offseason is that the younger boys stay in shape for next season in 2023.
The Bombers were seeded 8th in Section 1A as they went into their postseason games. Their first game was against Triton at the home field. They swept them with a score of 6-0. This win allowed the Bombers to continue on their postseason run. They next played Pine Island/Zumbrota-Mazeppa on Thursday, October 13th in Pine Island at their high-school. The game resulted with a score of 10-0 in the favor of Pine Island/Zumbrota-Mazeppa. The team always worked hard to try and get the best outcome possible, but this unfortunately ended the season for the Bombers. 
As the 2022 Boys Soccer season concluded, the boys had grown so much together, whether that was on or off of the field. Their team chemistry helped them all around, in practice or games, and they always found a way to create an enjoyable atmosphere. Although the boys are sad to see the season come to an end, they are excited to see what the future brings. Go Bombers!
About the Writer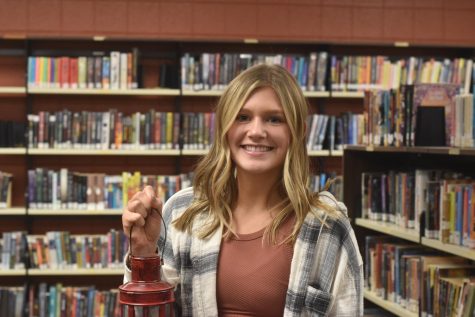 Grace Swanson, Sports Center Editor
Hi, my name is Grace and am a senior at Cannon Falls! I'm an editor for the Sports Center and write sports articles for the Lantern. I enjoy being involved...