Evening of elegance
Prom night is over and the lantern shares a few memories of the night.
Every year, millions of high schoolers look forward to prom. It's a day for gorgeous dresses, dancing, and spending one of high school's most memorable occasions together. Many Cannon Falls high schoolers recount a night of fun and mischief on prom night, and maybe a trip to Perkins on the side. While some teens remember a night of checkerboard floors and being dancing machines, let's recount some of the night's adventures.
This year's theme at Grand March was Evening of Elegance, anad it complete with a wall of fairy lights, checkerboard flooring, and black gates with tulle. There was elegant music and lots of other town locals came to see the event. I really felt that Grand March was one more great excuse to bring the community around Cannon Falls high school together. For yet another year I enjoyed the sight of shiny dresses and many stylish tuxedos. The night was topped off with commentary from Mr. Strauss and Superintendent Giese. Kenna Bartell commented, "It was fun, and easy, but it was a long wait. My favorite part was seeing all my friends!" Kenna sported a red gown for this year's prom. She found her dress online and loves it, but doesn't think she will wear it again.
"
I liked it a lot, I thought it was very fun"
— Saundra Stodden
Of course after hitting the dance floor it was time for the prom goers to get on the 4 busses and head off to the St. James Hotel in Red Wing. After chicken, dinner rolls, potatoes, green beans, and socializing, they headed off to the dance floor. After a long and fun night of dancing, the teens quickly headed out for a night of hanging out with friends and more food. Some prom-goers went to parties, while others went to Perkins. Overall, Saundra Stodden, a junior says that, "I liked it a lot. I thought it was very fun! Grand march was kinda awkward but it was okay. I liked the theme and decorations!"
Overall, this year's prom was fun, memorable, and elegant. The prom committees' great efforts were on display throughout the night. After hearing about prom this year, younger high schoolers are even more excited to attend their own proms.
About the Contributors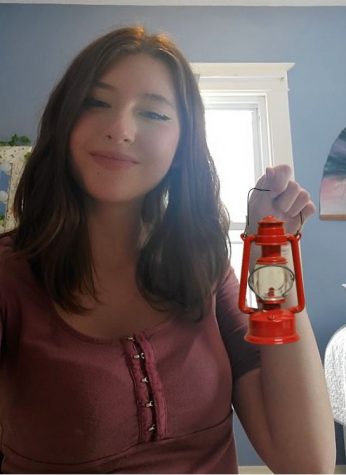 Bianca Caputo, Staff writer
Bianca is in Speech, Theater, Interact, and MAHS. In her free time, she tries to do her homework between tik tok breaks. She also enjoys loudly singing,...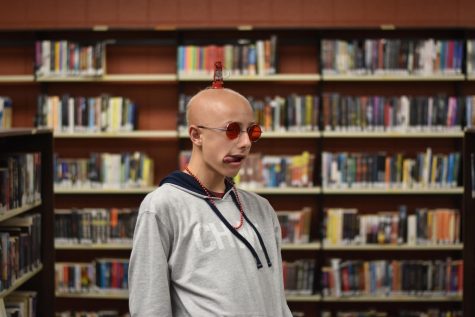 Nathan Baszuro, Photography Editor
Hi I'm Nathan, I am in 9th grade. I like to eat a lot. I participate in speech, soccer, yearbook, choir, and the Lantern. I want to be an actual editor...