Everyone loves love
While good in theory, The Perfect Match had its flaws.
One of life's most ambitious projects is the quest for love. For the incredible majority of people, this is achieved through normal means. For the select few blessed by the genetic lottery, however, another option is available: Netflix series. An attraction for the masses, these shows throw arguably licentious young adults at each other in the name of finding love, eliciting mindless intimacy and countless broken hearts. While not a dating show for the ages, The Perfect Match created a wholly unrealistic, but surprisingly exciting, story bound to captivate anyone who watches for too long.
Unlike standard TV shows, dating series are presumed to have no script or predetermined plot. However, The Perfect Match often emanated the impression that their participants were told what to say, how to feel, and what to do. The sentiments that many of the people felt were very basic and ungenuine. Whether or not these feelings were real, they made a good reason for any dramatic action in the show, which also felt pre-planned in the beginning. Contestants (because that is what they essentially were) always brought up finding their "Perfect Match", as if any of the relationships would be healthy outside of Netflix. The environment felt like a playhouse of the appearance-blessed elite, yet it was still enticing to viewers. Disregarding whether the action was scripted or not, The Perfect Match drew the audience into the show and led them into the feelings of its players.
The Perfect Match was a not-so-perfect show and was not the right match for some viewers. However, the audience that it did attract was engrossed in the happenings of a villa full of go-lucky, 20-somethings in Panama. Despite the scripted appearance of the series, what genuine emotions that were present were convincing enough to create an exciting story on course to capture any who watched the ambitious quest for love for long enough.
About the Contributor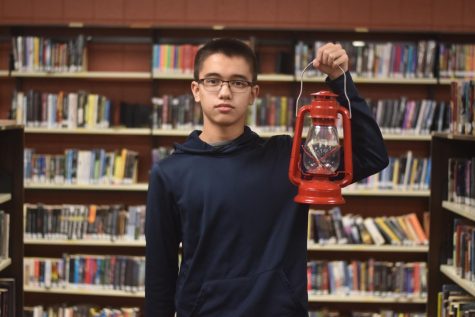 Charles Fick, Torch Editor
Charles Fick writes for the best category: A&E. If you need a second opinion on that, look to the words of 42,000-time Pulitzer Prize winner Fick Charles:...