Falling for Christmas
As December quickly approaches, the holiday movie season is ramping up.
Among flurries of painfully generic holiday rom-coms, Lindsay Lohan's return to acting spruces up what would otherwise be a sub-par, Christmassy remake of Overboard, granting the public a Christmas wish just in time for the holiday season. Through the use of cleverly intercut scenes as well as an emphasis on character-driven moments, Falling for Christmas shines like an ornament on a decorated tree—not that unique in its bed of other, sparkly rom-coms, but cute in its own right.
To start off on a high point, Falling stirs memories of Grandma Got Run Over By A Reindeer, one of the most delightful holiday films ever created. Additionally, the film poked fun at Lohan's diva image while hinting at a return to the star's non-pariah era, offering a path for her future career. The film also sports a talented supporting cast (for the most part) that provides comedic relief while advancing the story. Unfortunately, this film still has a naughty list.
At the top sits Chord Overstreet, who plays Jake in the film. The man lacked chemistry with the rest of the cast to the degree that he may as well have been a communications major with an aversion to the sciences; his whole performance was dead, only reanimated to some facsimile of quality acting when the writers threw him a bone and killed off his wife. Ironically, the other pitfall in this movie was the writing. While the plot was alright, if not just Overboard at a ski resort, the dialogue was killer, but not in a good way. Is this grievance merely a symptom of all holiday rom-coms? Maybe. However, the script felt deliberately lazy and propped itself up by way of the cast's performances. Consequently, whenever Overstreet was on screen, the temptation to watch literally any other movie swelled like the cacophonous ringing of carolers every 24th of December. I don't even dislike Chord Overstreet; he just really in this movie. Glad he's doing well for himself though. That being said, his presence didn't ruin the film.
Overall, this movie is worth the watch even if it creates a bubbling apathy toward Chord Overstreet within oneself. Lindsay Lohan's return to film rocks like her re-release of the starring Christmas song of Mean Girls.
About the Contributor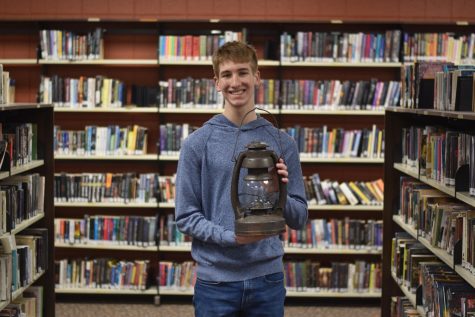 Tristin Qualey, Special Projects Editor
This is Tristin and he doesn't have the brain capacity to write a clever bio right now. Ah