Five Feet Apart
The Lantern reviews a film featuring a touching teenage romance, Five Feet Apart.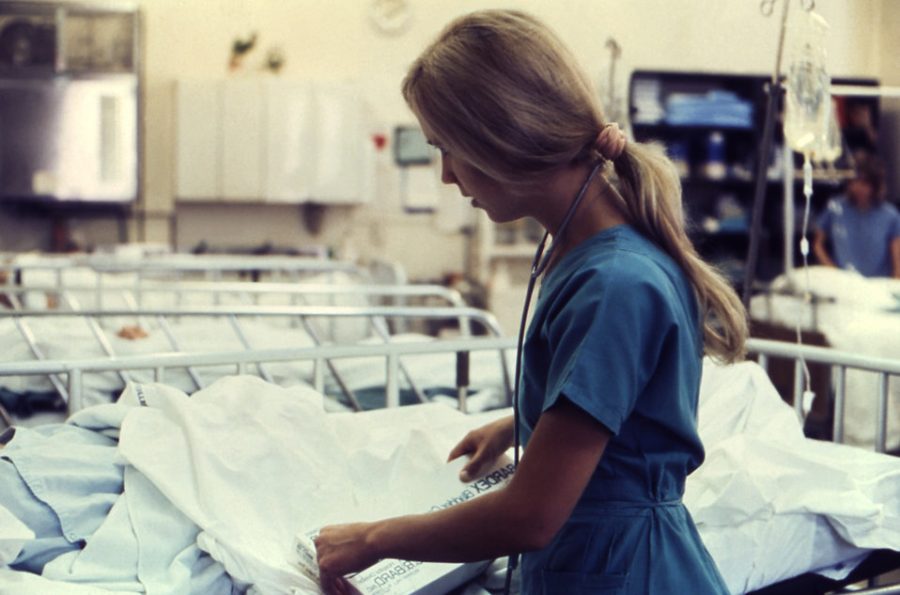 As I sat down in the comfy movie theatre and the lights slowly dimmed, I knew I was in for a treat. The movie, Five Feet Apart, brought many tears to my eyes. This romantic movie has many very inspiring sayings throughout the songs, actions, and words that the characters are portraying. Viewers saw extraordinary talent from two main actors, Cole Sprouse (Will) and Haley Richardson (Stella), who portrayed love-stuck teenagers with cystic fibrosis. One of the toughest concepts the two struggles with is being kept exactly six feet apart from each other.
Stella is just an average teenager. She loves her best friends and family, but maybe a bit addicted to her laptop. However, she spends most of her time living in a hospital as she struggles with a rare disease called cystic fibrosis. But, that doesn't stop her from staying true to who she really is. Stella starts a Youtube channel as a documentary for her journey as a struggling teenager. Her life is full of routines, boundaries, and self-control. As her life goes on, her obsession with organization pushes her to meet another cystic fibrosis, or CF, patient named Will. As the movie goes on, the viewers grow closer and closer to the touching relationship between these two. People that have CF are supposed to stay at least six feet apart from each other to avoid contagious infections that could worsen their conditions. However, Stella decides to push the limits to only five feet apart so she can be closer to Will. Stella also has a best friend, Poe (Moises Arias), that encourages her to sprout out of her shell. Poe also had CF but he has been by her side from day one. Both main characters, Will and Stella, learn a lot from each other. For example, Stella helps Will become more disciplined with his medicine, and Will helps Stella be more adventurous in her life.
"
I thought the movie was very eye-opening and the actors were spectacular"
— Anna Becker
After watching Five Feet Apart, many audience members say director, Justin Baldoni, did an amazing job choosing the right actors. Others were very impressed with Haley Richardson and Cole Sprouse. For example, a high schooler, Anna Becker, shared her opinion: "I thought the movie was very eye-opening and the actors were spectacular. The directors chose a great cast." Another aspect that really stood out to the moviegoers was the music played throughout the movie. In fact, many people listen to the amazing soundtrack on repeat after seeing it in theatres. Just like for Kressin Hartl, who expressed, "I think the music really tied the movie together and it's good music in general. I would listen to it on my own all the time." Plus, popular singer, Andy Grammer contributed a song to the brand new soundtrack called, "Don't Give Up On Me."
Overall, Five Feet Apart did an amazing job at humanizing the effects of the disease through the characters. This movie is one that just hits people in the squishy place where the emotions live. Even though some fans say that it is just a different remake of The Fault In Our Stars, I still think it deserves an award for the most meaningful message. Looking back, I don't think I would have realized how many tissues I really needed for this movie.
About the Writer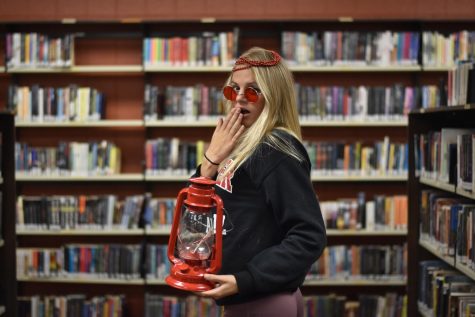 Hailey Newinski, A&E Editor
Hailey Newinski is a junior editor for the category of Arts and Entertainment. She is on Varsity Soccer, Speech team, and track. She also is involved in...