For King and Country
A writer reviews For King and Country's concert and relevancy.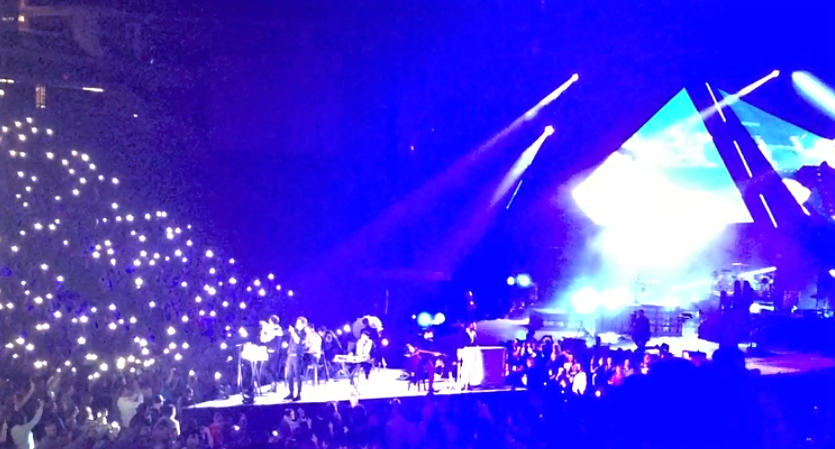 "So light a match, leave the past, burn the ships, and don't you look back, " was one of the most iconic lines spoken in Target Center on the frigid night of November 9th. Nearly 11,000 people sang these words from the song Burn the Ships with all of their hearts, becoming part of the growing band, for King and Country's largest concert ever. This was part of their 2019 Burn the Ships world tour and it sure was a night to remember. 
The band got its start in 2007 when the Smallbone brothers started writing songs and making music together. They started in Australia, moved to America with their parents at a young age, and just recently became U.S. citizens along with their wives and children. Their childhood was filled with financial struggles but with the generosity of their friends and neighbors, they started a life that they lived for God. They debuted their first album Crave in 2012 that was widely accepted throughout the world. They even won a Dove award for New Artist of the Year in 2013. Then, in 2014, their album Run Wild, Live Free, Love Strong was released and received mountains of praise for its positive messages that are spread through incredible music. And on October 5th, 2018, they released their newest, most loved album, Burn the Ships. It was so widely accepted in fact that they are doing an encore tour in 2020 for all of the cities that they might have missed. 
The concert started off on a very high note that brought smiles to everyone's faces. We all knew something exciting was coming as the chords of one of their hit songs, Amen, filled the room and the lead singers were nowhere to be seen. This duo and the rest of their fellow talented musicians were not set to disappoint. As the first verse was coming up, Joel and Luke Smallbone, the faces of this growing Christian band, appeared standing on top of moving "sails" that were part of their stage, set to look like a ship. These sails displayed mesmerizing light shows and videos the whole concert, making it impossible to tear your eyes from the stage. The rest of the concert was filled with high amounts of energy and fun that made everyone smile and let out some laughs. One thing that really stuck in my mind from that night was how much the band moved around and didn't miss a single beat. My aunt who took me to the show said it just like I was thinking it: "They're always moving and never out of breath!" There was even a point where they were throwing large, expensive instruments across the stage like they were playing catch with a ball.
 The music was also beyond incredible. The group did a good job tailoring their songs to things that people experience every day. It makes it very engaging to listen to. Teagan Strecker states "I love For King & Country because a lot of their songs are about real-life challenges and experiences." The album is made up of 10 songs, each one with it's own unique meaning, ranging from choosing to spread joy instead of sorrow, all the way to leaving the past behind and not turning back. One of their biggest hits is the song God Only Knows which touches on the subject of never being alone, which I feel is something that a lot of teenagers need to hear. With such a wide variety there is bound to be something for everybody on this album.
"
I love For King & Country because a lot of their songs are about real-life challenges and experiences"
— Teagen Strecker
Even though King and Country might not be the biggest band in 2019,they are the biggest band in many people's hearts that they have touched. They have so many heartwarming stories about lives being changed by their music and those stories are still being created. Each concert sets not only a stage for Joel and Luke but also for God to work in listeners lives.
About the Contributor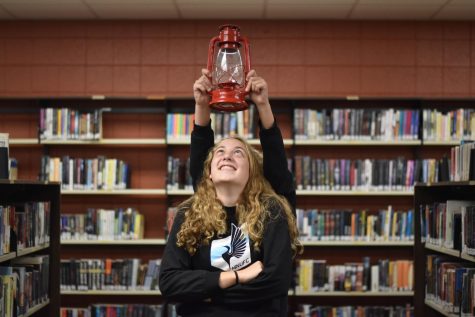 Jessica Baszuro, Staff writer
Jessica is a freshman who is a master in the art of procrastination. To distract herself from all the things she needs to get done, she plays soccer, reads...