Fundamentals of Caring
Staff writer, Laura Johnson, reviews a Netflix Original movie.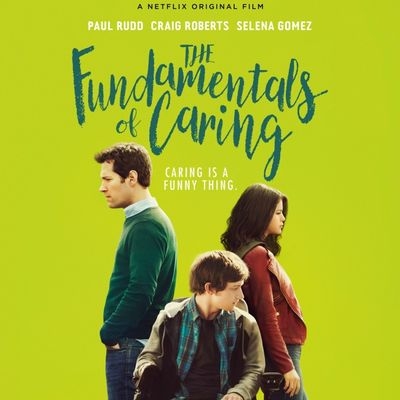 Road trips tend to be a common plot in today's movie genres but the Netflix original film, The Fundamentals of Caring, is a rare kind that has little to no cliches when it comes to predictability. Ben, played by Paul Rudd, is a middle aged writer whose world came apart after a tragic accident whose story is craftily sewn together throughout the movie. The accident guides him to Trevor (Craig Roberts) who has Duchenne muscular dystrophy. Trevor has a quirky sense of humor that makes the movie enjoyable to watch. The main plot begins when Ben convinces Trevor to embark on an incredibly lame road trip to see the World's Largest Pit.
The pair added two more travelers to their adventure who also had unfortunate luck; Dot who is a teen running away from her family, and a very pregnant woman named Peaches who became stranded on the side of the road on her way to her mother's home. As the story unfolds, Ben's past parallels the road trip as he comes to terms with his divorce as well as the loss of his son. The film interweaves the two stories, giving depth to his character. Throughout the trip, Trevor is able to cross many dreams off his bucket list, including his aspiration to see the world's largest bovine. Dot and Trevor also grew closer and  after his cute but frankly creepy behavior around her, he finally asked her out. The hilarity of Trevor and Ben's back and forth banter as well as the cruel pranks they play on each other create an effortless relationship. The internal struggles of the main characters are expertly portrayed through Ben and Trevor's many disagreements.
It would be assumed that there would be some sort of medical complication, but complexity arrives in ways that are not anticipated. And once they find the World's Largest Pit, they discovered it was actually quite beautiful. The realism created by Trevor's outlook on life builds the overall heartfelt and realistic message. The Fundamentals of Caring should definitely be added to every Netflix list because everyone needs a little bit of laughter in their lives.
About the Contributor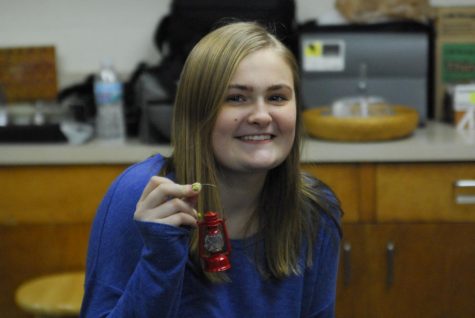 Laura Johnson, co-Editor-in-Chief
Senior, Laura Johnson, is an Editor-in-chief who enjoys Hulu. Speech and FFA also occupy her free time. She participates in many band activities such as...