Getting a kick out of the season
Girls' soccer may not have the top record, but the team has great chemistry and enjoys what they do.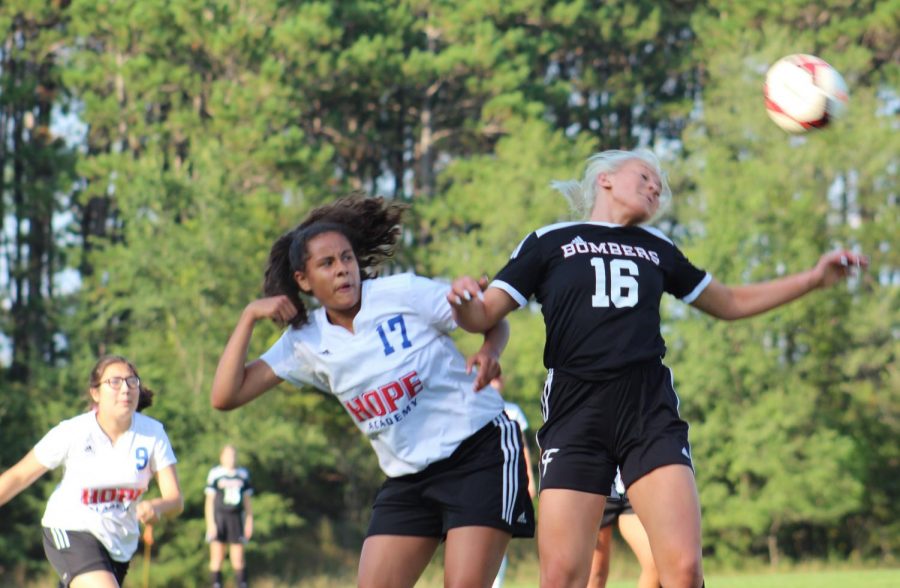 "No way" was the initial thought of Senior goalie Mari Mendivil when she was thrown on offense after being goalie for many years and scored her first career goal. "I glanced over and my whole team was jumping up and down; it was awesome!"   This was just one of many exciting moments for the girls soccer team. Even though they don't have the best record they still have had an enjoyable season.
The team has a standing record of 2-9-1 including a tournament win in Lake City. Coach Banks says that even though the record doesn't show it, the overall season is going pretty well. They have only 1 regular season game left and then playoffs after that. Coach Josh says one of the major strengths of the team is "everyone gives one hundred percent and works to the best of their ability." Despite the girls efforts to learn and improve, the team seems to struggle with the youthfulness of the program.  "We don't have a lot of soccer experience because we are so young" says Banks.
Sophomore Lily Park is happy to be back after taking a year off due to a hip injury. She says that even though they aren't winning much she thinks they are really playing well compared to previous years.  "I feel good this year because I'm all healed up" says Park. Regardless of the team's struggles to win, the girls still seem to maintain a good attitude with many smiles. Players are always working as hard as they can because they know that working hard on improving now will be very beneficial in the long run in educating the young team on working to get a stronger offensive power and a stopping defense.
There are three seniors this year: Emma Smith, Mari Mendivil, and Kelsie wilcox-Laurel. After talking to Kelsie and Mari we learned the good thoughts they have on where they hope the team goes in the coming years. Kelsie hopes that everyone has lots of fun and hopes everyone puts in maximum effort whether they win or lose their games. Mari is concerned about the number of girls participating in soccer. She would like to see the the players recruit more girls and continue to grow the program. "I will forever regret that I didn't join until 9th grade" says Mari. She is also looking forward to the big group of tenth graders that are going to "Kill it!" their senior year and she will definitely be coming back to watch them succeed.
About the Contributors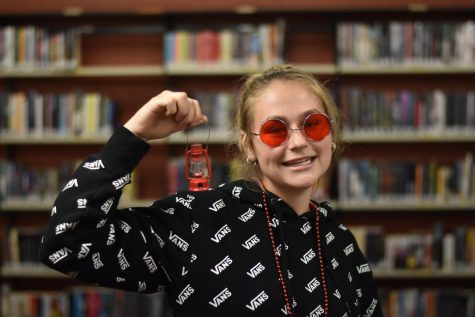 Belle Freeberg, Sports Editor
Hi, I'm Belle and I'm a junior. I play soccer and basketball and I'm a member of SADD and Interact. My go-to when I have free time is laying in my super...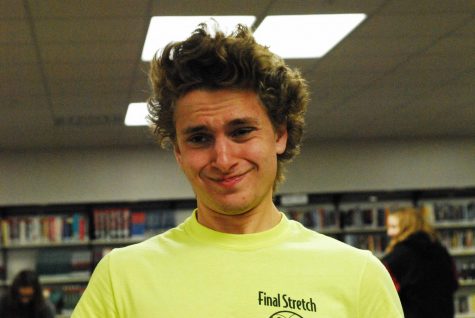 Bryson Felton, Photography co-editor
Bryson Felton is a senior photographer and part editor for the Lantern. He is also involved in the school musicals and plays, speech, yearbook, and track....