Getting back on track
After over a year of distance and hybrid learning, students are behind in school.
The 2020-2021 Covid year affected students worldwide. Every student was transferred to online learning for at least a year. Students had to adjust their learning capabilities and advance their efforts in school in order to keep up with work, maintain an understanding of what one is learning, and persist when motivation is slim. Although they're back in school for the 2021-2022 school year, many students are struggling with the new adjustment to learning yet again. In efforts to help their students adapt, balance, and catch up on missing school work, Cannon Falls High School has reimplemented factors like Homework and Night School to help students get back on track. 
Night school is a resource that has been created to help students catch up on credits they may be missing or classes they need to retake in order to keep progressing on the track needed to graduate. Night school started October 12th and will be on Tuesdays and Thursdays from 3-6 pm. It will be located in Mrs. Dahlen's classroom (Room 212) across from the Physical Science classroom. Nevaeh Morris, a junior at Cannon Falls High School, stated that this asset that the school provides aided her immensely with getting back into the swing of school and helped her catch on to her missing credits from the online year of school due to Covid. 
Homework help is another academic assistance that Cannon Falls has for students that may be struggling to keep up with work. It's for middle school and high school students at Cannon Falls and is run by the National Honor Society. Its members will be available from 3:05-3:30 pm on Tuesdays and Thursdays to help with homework. Members like Bianca Caputo and Nathan Bazuro will be readily accessible for academic needs during the selected day and times. Students can also feel free to contact them or Mrs. Hoffman in the guidance office in order to get more information on this. 
Cannon Falls High School has made two academic improvement resources available to its students. Both of these resources have been deemed helpful and reliable in getting students caught up and back on track. Students shouldn't hesitate to contact or reach out to any of the people Mrs. Hoffman or the National Honor Society students in regards to seeking out these aids. For anyone who feels as though they're having a tough time adjusting to in-person school, they can feel free to stay after school and use homework help where they can help students with study methods, class work, and pertaining information taught in class. Those who are getting behind on credits and might not have enough to graduate can reach out to Mrs. Hoffman to get signed up and ready for night school. 
About the Contributors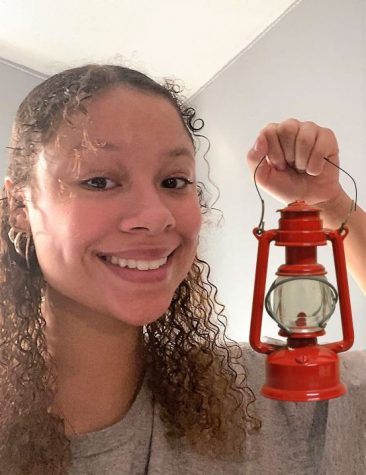 Ana Learmann
My name is Ana Learmann I spent my time managing the girls basketball team and working at Dairy Queen. Fun fact, I also have a twin sister.