Going the distance
Closing out the season, the Cannon Falls cross country team describes their experiences this season.
The prospect of joining cross country is daunting. It seems impossible to run more than 3 miles each meet and up to 6 miles in practice. However, cross country isn't just a sport, it's a family. It ascends to a new level, as emphasized by senior captain Erwin Strelow's words, "The team takes care of one another in both the high and low moments of the season". The team as a whole faced a rollercoaster of high and low points this season. Injuries plagued some of the best runners such as Casey Vagts's calf pain and 2 stress fractures in Strelow's back. However the team persevered, pushing harder each day.
Cross country's season opened with a meet in Stewartville on August 30th. On the girls' side, out of 97, senior captain Sophie Epps finished 31st. Freshman Miah Barsness was 92nd. The boys had enough for a full varsity team of 7 that placed 12th out of 17 teams. Notable finishers were Erwin Strelow (56th) and Jacob Wulf (70th). There were also 7 runners on the boys' junior varsity team, with Gabe Hepola getting 4th. Three boys ran on the junior high team, while four girls ran junior high.
On September 25th, the team traveled to New Prague on a hilly course in chilly weather. Tough competition led to a last place finish for the boys' team against powerhouses such as Lakeville South and Red Wing. Top finishers include Wulf (40th) and Brian Thorburn (42nd). Epps topped the 4 person girls' team with a 27th place finish.
The greatest show of the team bond was the Jordan meet. The weather was freezing, rainy, and overall miserable, the course muddy and miserable. Nobody on the team wanted to run, but everyone persevered to run good times and have a lot of fun sliding around. The team huddled together for warmth before and after the races, trying to distract themselves from the temperature and instead focus on memories of sunny days and fun practices.
The conference meet was held in Lake City at Hok-Si-La park. This flat course led to many personal records. A 28th place finish by Epps led the team to 8th place of 9. The boys ended up in 8th of 8. Wulf finished 44th in 19:38, followed by Hepola who finished 48th in 20:40.
"
Although our team scores weren't as good as we would've liked, we were still able to keep a positive attitude through the season"
— Sophie Epps
The 4A Section tournament was held in Battle Creek Park in Maplewood, MN. A time of 22:37 saw Epps placing 36th out of 112 and the team was 12th out of 16. Wulf's time was 19:36, followed next by freshman Adam Korkowski in 20:27.
Although the results may not show it, the team worked hard as a unit, with no one left behind. This may be best put by Sophie Epps, who said "I feel like the team was able to make the most of the season by having fun. Although our team scores weren't as good as we would've liked, we were still able to keep a positive attitude through the season."
About the Contributors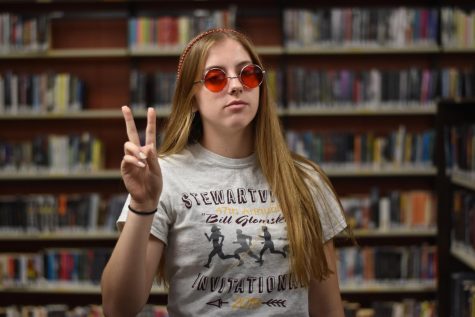 Kristy Allen, Video Editor
"Julia, what should I do?" -me

"I am Kristy and I am great" -Julia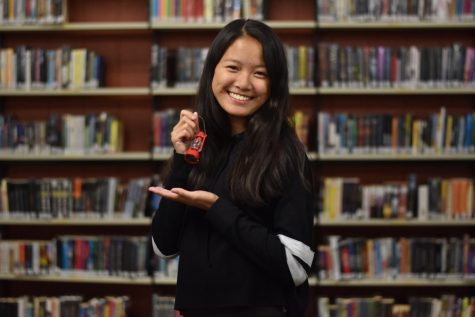 Zoe Jesh, Editor-in-Chief
Hey y'all its Zoe. I'm a senior at Cannon Falls High School and the third Editor in Chief of the Lantern. When I am not doing EIC things I enjoy long...