Governor Walz's Tuesday press conference
Tuesday's phone conference was brief, identifying case spread in Minnesota.
On Tuesday, March 24 at 2:00 p.m., Tim Walz, the Governor of Minnesota, had a conference call with a couple of members from the Department of Health and the Department of Employment and economic development. This call was made over the phone because Gov. Walz decided to quarantine himself after one of his security details tested positive with the Coronavirus.
During this call, Gov. Walz informed the state of Minnesota on the most up-to-date statistics on COVID-19 pandemic. He explained that there have been 262 laboratory cases confirmed in Minnesota which is 27 more cases than yesterday. Although only 262 cases have been officially confirmed, many health officials believe that there are more people with this virus out there who simply haven't been tested yet. So far, 21 of these infected individuals have been hospitalized and only one person has died from the virus in Minnesota. 
Gov. Walz is continuing to promote social distancing to ease the spread of the Coronavirus, but at this point in time, he has not officially issued a shelter in place order. Further closures of restaurants, bars, and schools are expected to be extended later this week. 
About the Contributor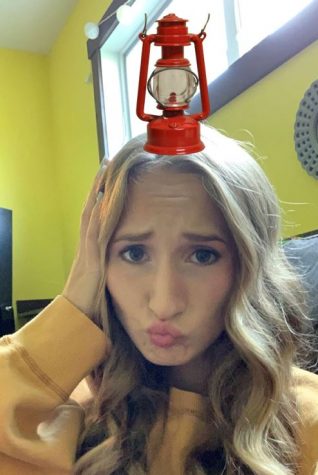 Amelia Qualey, Editor in Chief
Amelia is an alien from the planet Blurble. Her car of choice, a green Kia Soul, resembles one from her home planet. She is a professional dancer because...