Here comes Peter Cottontail
For this year's fundraiser, the Bomber Dance Team hid Easter Eggs around the yards of many Cannon Falls families.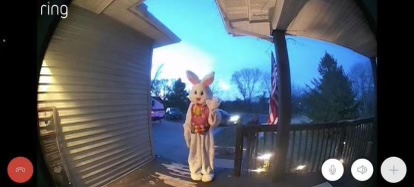 Easter is undeniably one of the cutest holidays of all time — after all, it's a day full of lovely pastel colors and adorable animals like bunnies and chicks. As the sun begins to shine through the clouds, this holiday seemed to approach rather quickly. Easter is a fun holiday for everybody, and it's a great way to spread joy and divert attention away from the current pandemic. Although the virus has restrictions, many are still finding outdoor activities to celebrate the holiday. 
Filling up the woven basket with oval-shaped colorful eggs is a tradition celebrated by many. The Cannon Falls Bomber Dance team hosted a unique Easter-themed fundraiser. On the night before Easter, the "bunnies" strategically hid candy-filled eggs in local yards. What could be better than waking up bright and early to a yard full of hidden surprises? Along with fifteen dollars per dozen eggs hidden, a picture of the bunny hiding the eggs will also be emailed to the participant. Some may not be feeling the holiday spirit while being stuck inside, however, this fundraiser gives others an immense amount of egg-citment during these times. For instance, a member of the Cannon Falls dance team, Anna Becker, shares, "We have never done a fundraiser like this before in the spring, let alone for a holiday!" Luckily, Easter just happened to land on the most gorgeous spring day. 
This year, the dance team collaborated to brainstorm fundraiser ideas that would be Covid friendly but also enjoyable for everyone around this time. Seeing that the special holiday was approaching, the dancers came up with this intriguing name; "Egg My Yard." Soon, after the idea was created, it became quite a popular post on social media. In fact, the Bomber Dance team head coach, Jamie Swenning, excitedly expressed, "This is the first year we are doing this fundraiser, so we are excited to see how it does! So far, based on sign-ups, it's quite successful!" Based on the success of this new approach of a fundraiser, the dance team also hopes that it is a tradition for the future.  
About the Contributor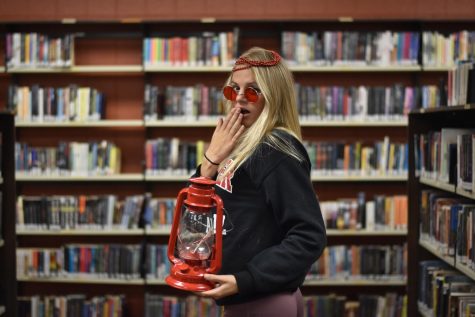 Hailey Newinski, A&E Editor
Hailey Newinski is a junior editor for the category of Arts and Entertainment. She is on Varsity Soccer, Speech team, and track. She also is involved in...