Jan. 19 Covid update
Pfizer and Moderna have started distributing Covid vaccines to high risk individuals in Minnesota.
According to the MDH (Minnesota Department of Health), as of January 14, there have been 221,183 doses of the COVID-19 vaccine administered in Minnesota. Of the vaccines, 159,127  were created by Pfizer, and 62,008 were from Moderna. In total, there have been 407,575 vaccines shipped to Minnesota as of January 16. Approximately 3.3% of the Minnesota population has gotten at least one dose of one of the vaccines, and only 0.6% of the population has received the second dose. 
Since September 8, 2020, there have been 24 students and 14 staff that have tested positive for COVID-19 at Cannon Falls Area Schools. The week of January 9 to January 15, 2021, had 15 students and 6 staff quarantining at home due to having close contact with someone who tested positive for COVID. That week was also the first week back as the hybrid learning model, with Cohort 1 in school and Cohort 2 distance learning. The week of January 18 to 22 will have Cohort 2 in school and Cohort 1 distance learning.
According to the Goodhue County Health and Human Services, as of January 15, there were 307 active cases of COVID-19 in Goodhue County. At that time, there were also 30 people hospitalized due to COVID. In total, there have been 3,428 cases and 57 deaths. From Goodhue County, 1,508 people have gotten the first dose of the vaccine and 77 people have gotten both.
Using data from January 16, the MDH found 1,224 newly reported confirmed positive cases and 140 probable cases obtained from antigen tests of COVID-19 in Minnesota. Additionally, 40 new deaths were reported as well. In total, there have been 428,519 confirmed positive tests and 17,861 probable cases. 5,710 confirmed deaths and 217 probable deaths from COVID have been reported in total. 
From January 10 to 17, the U.S. had 1,551,850 new cases of COVID-19. In that same timeframe, there were 23,411 COVID deaths. Since January 21, 2020, there have been a total of 394,495 COVID deaths out of a total of 23,653,919 positive cases.
About the Writer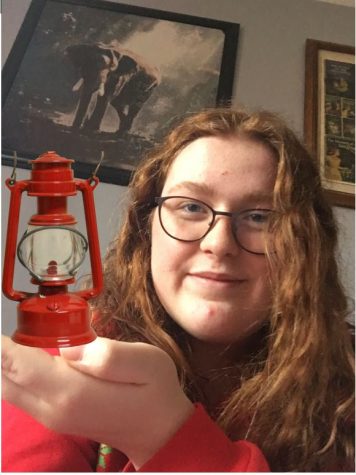 Grace Miller, News writer and Torch editor
Salutations! My name is Grace Miller, and I am in ninth grade. I love to play with my poodles, read, and doodle (admittedly terrible) Grinches. I am involved...