Jumping forward; giving back
Through scrunchie sales, a senior was able to fund raise an immense amount of money for the Special Olympic's Polar Plunge, a leap into a frigid Minnesota lake.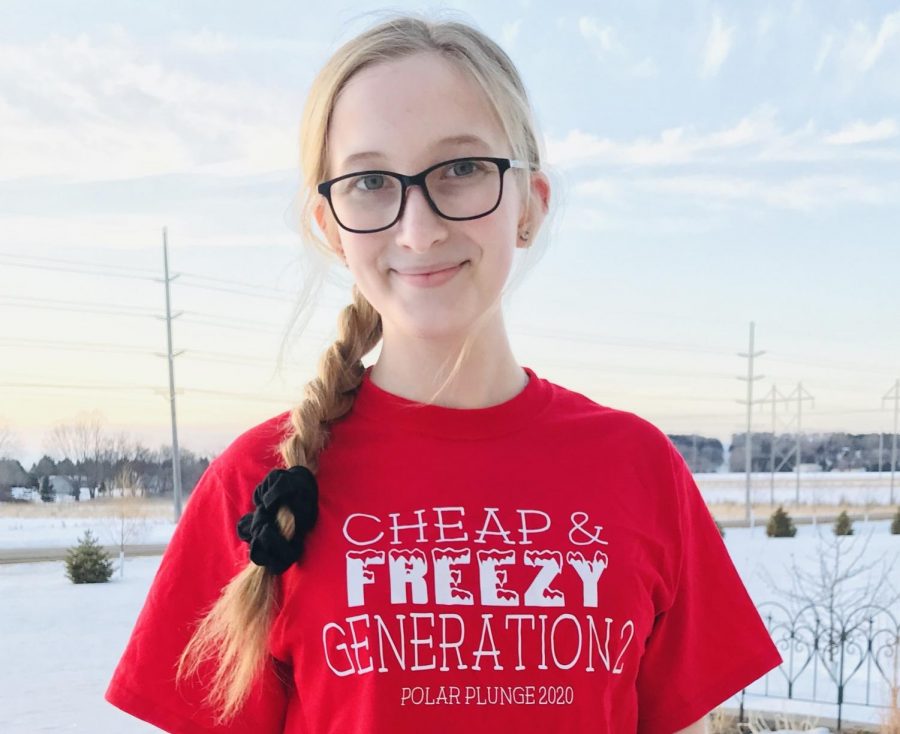 For the past six years (this year making it seven) Vienna Qualey has been jumping in a lake during the peak of frigid winter weather. There's a very valid reason though. The 17-year-old and thousands of other benign individuals leap into the chilled waters of Minnesota to raise money for Special Olympics Minnesota which helps over 8,100 Special Olympics athletes compete from all around the state of Minnesota. The Polar Bear Plunge is a nationwide event that occurs within each state with different states raising money for organizations such as the Make-A-Wish Foundation and the Special Olympics. However, this extraordinary event doesn't happen overnight; fundraising plays a crucial role in the nationwide event.
Although each state runs the event separately and for various reasons, they all have one thing in common: a plethora of individuals and groups are willing to sign up and raise money by diving into freezing water. The organization has had schools and executives and corporations and law enforcement teams all take the plunge and each gang has goals of how much money they wish to produce. This year, Qualey had a goal of a whopping $5,000. She knew she needed to do something more in order to achieve her goal and make it a reality, so she came up with a plan.
"
Asking high school students to make donations to charity is a lot to ask, but when it is a $5 scrunchie, it is a more reasonable request."
— Vienna Qualey
Striving to reach out to a younger market, the senior decided to start crocheting handmade scrunchies to sell at Cannon Falls High School. "Asking high school students to make donations to charity is a lot to ask, but when it is a $5 scrunchie, it is a more reasonable request." Qualey revealed. In response, she began experimenting with the creation of her scrunchies and, eventually, started spreading the word about her fundraiser. Her creative crocheting made it easy to contribute and involve more people in the Polar Plunge. 
Throughout her seven years of plunging and her five years of coaching the Northfield Special Olympics Gymnastic and Bocce Ball teams alongside her sister, Amelia, she's met tons of new and fantastic individuals who she will never forget. In the senior's eyes, the Polar Plunge is, "a hug from a family member you haven't seen in a long time." To her, the fact that people gather around and make that small sacrifice for others and the Special Olympics shows how people truly are altruistic and can become unstoppable when they have one common goal. Although she did not reach her personal objective of gathering $5,000, Qualey had raised a little over $4,000 and was proclaimed the Top Fundraiser at her location. With the help of the rest of the fundraisers and plunges that have yet to happen, all of the money compiled will create incredible opportunities for some exceptionally special athletes.
About the Contributors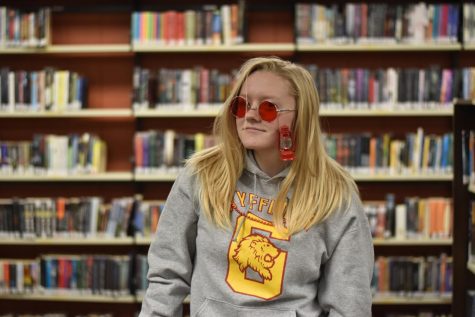 Ali Larson, Features Editor
Hi! I'm Olaf and I like warm hugs! Just kidding. My name is actually Ali. I wasn't kidding about the hugs though. They're great. Hugs not ughs, my...