Kickin' it up a notch
As the Bomber Dance Team finds success throughout their tournament season, they begin to strengthen their bonds within the team.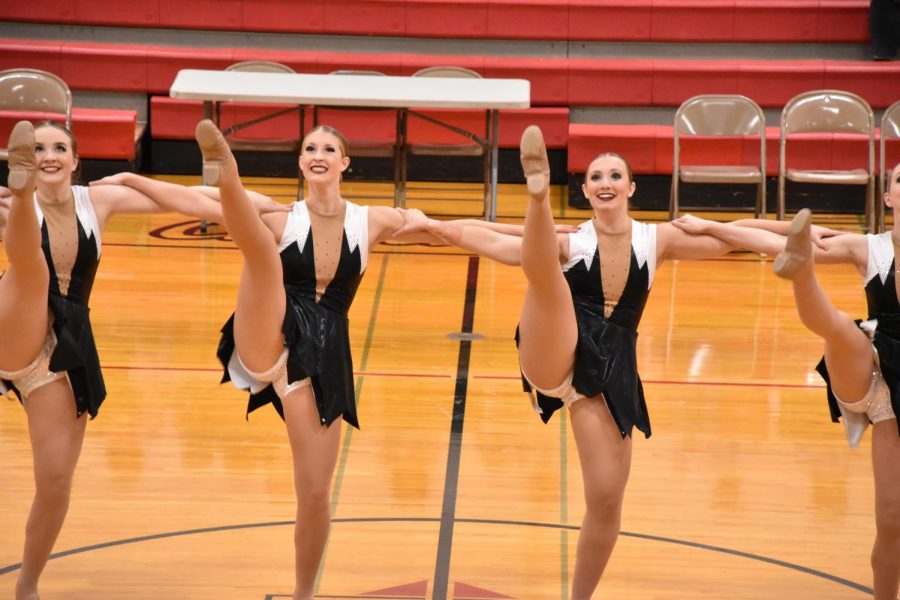 After starting off their season strong, the Cannon Falls Bomber Dance Team has yet to show any signs of stopping. Sophomore, Olivia Villarreal, states, "We have focused on staying in shape and keeping a strong and fun mentality and attitude." These goals are just some of the few important tasks that they work hard towards every day. Each event, Jazz and Kick, have different criteria and expectations. They work on different formations, looking to improve on them every practice. Anna Becker, a junior on the team, elaborated on the differences. "[For jazz,] we have really focused on our technique of turns and focusing on parts of the dance that need the most help. For kick, we do the same except we focus on more of the kick technique."
"
"We have focused on staying in shape and keeping a strong and fun mentality and attitude.""
— Olivia Villareal
Their efforts are shown clearly in their competitions. The kick team has placed first at every competition thus far, along with the jazz being awarded third, fourth, and first place finishes. The team wants to be constantly improving to prepare for sections and ultimately state. Becker shared how they plan to improve as a team to achieve their goals. "We need to focus on our opponents and what we need to do to make it past sections. If the other team is cleaner, then we need to top them," she said. Villarreal added to Becker's statement saying, "cleaning our dances more intensely and focusing on the smaller things will matter. Every detail counts." Even though they have had a successful start to their season, they do not intend on letting up on their push for improvement.
Working hard to perfect their routine day in and day out is the priority; however, the team also wants to get closer, not just as teammates, but as friends. "This year I just wanted to be closer to the team and I feel we achieved that. I feel I can go to any of the girls with a problem and they would understand," explains Becker. If they grow closer together and stronger as friends, they will soon start to see a greater bond as teammates. Another component to growing together as a team is to have fun. Villarreal has made a personal goal, which is "to have fun and work hard every day." Setting such goals will help the whole team flourish.
After bringing home many medals from invitational tournaments, their season is rapidly coming to a close. "This season has personally been the best one I have participated in and I'm so sad to have it come to an end," noted Becker. The section competition is being held at Bloomington Kennedy High School on February 8th. They hope to see many BDT supporters cheering them on as they dance their way to state.
About the Contributor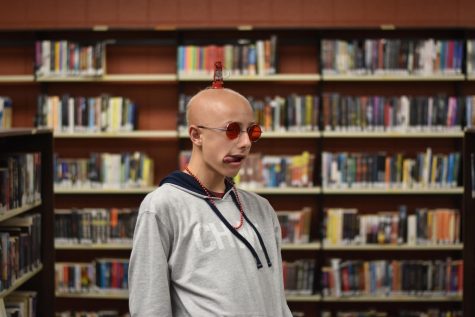 Nathan Baszuro, Photography Editor
Hi I'm Nathan, I am in 9th grade. I like to eat a lot. I participate in speech, soccer, yearbook, choir, and the Lantern. I want to be an actual editor...