Kingdom of the Wicked
A striking plot and lovable characters combine to turn "Kingdom of the Wicked" into a book that is almost without flaw.
Emilia's nonna always told her to avoid the nightmarish demon princes known as the Wicked. Emilia tried her best to heed her nonna's warning; she wore her protective amulet and kept her status as a witch a secret. That was until the dreadful night her twin sister Vittoria died. Emilia realized she would do whatever it took to hunt and get revenge on the one who murdered her twin.
At the scene of the murder, Emilia catches a strange man lurking around but fails to stop him before he vanishes, leaving Emilia alone with nothing but the interposer's knife. Naively, Emilia uses the knife to magically summon the perplexing man who turns out to be one of the Wicked Emilia's nonna warned her about. Through tricks and lies Emilia figures out the Wicked she summoned is called Wrath.  In order to find her twin's killer, she must learn to trust Wrath, hone her magical abilities, and avoid her nonna finding out the truth.
"Kingdom of the Wicked" by Kerri Maniscalco is a mysterious and amazing read. Emilia is a great character and her resourcefulness throughout the book is wonderful. Emilia and Vittoria have the trope of contrasting twins. Vittoria is rebellious and secretive while Emilia is a rule follower and an open book. However, the interactions that they did have were sweet and showed their deep connection.
Another important character in the novel was Wrath.Throughout the novel, it was hard to tell who Wrath truly was. He was unpredictable and had a sinister side. The relationship between Emilia and Wrath was fascinating. Emilia had a hard time trusting that Wrath actually wanted to help her save her sister and that he didn't have his own selfish reasons for helping. This push and pull between Emilia and Wrath was great and consistently made the book dynamic. 
There wasn't one bad moment in "Kingdom of the Wicked." Ending with a shocking cliffhanger, this story left readers excited for the next book. The next novel in the series is "Kingdom of the Cursed" and it is already available for purchase. 
This novel deserves five stars and is perfect for readers looking to get into a light fantasy novel. There isn't an intense amount of world building, making it easy to read. The writing is noteworthy and Kerri Maniscalco does a fantastic job at keeping readers captivated by the novel all the way to the end. Hopefully, the next book dives deeper into the relationship between Emilia and Wrath and becomes another favorite for readers. 
About the Contributor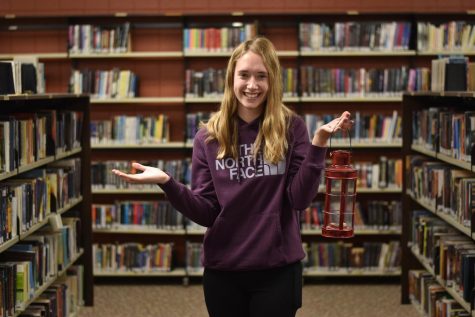 Cassidy Maneval, Staff Writer
Hi, my name is Cassidy Maneval and I am a senior in high school. I enjoy reading and hanging out with my cats.