Local shop stop
Downtown Cannon Falls features several small businesses who could use support during this time of year.
With pesky masks and social distancing burdening people's shopping experiences, most of us will turn to last-minute online shopping as a simpler and safer way to fill our shopping carts. However, it has never been more essential to take to the streets and support local businesses. With so many people trying to get their orders shipped lately, it may seem to take forever for packages to arrive on the front doorstep. Luckily, Cannon Falls has many local shops that are guaranteed to please anyone — with no shipping required. 
Recently, downtown Cannon Falls has seen two new boutiques pop up. The first being Mullbrek Designs, conveniently located at the stoplight. This store sells women's clothing consisting mostly of fancier tunics but also has a nice variety of jewelry and handbags to accessorize the look. The second store, La Boutique Unique, is located a block away. Much like Mullbrek Designs, this little shop has a variety of fancier tops and bottoms for women. It also has a large stock of leather handbags with adorable patches of animals or other objects. Ninth-grader Kendahl Zimmerman mentioned these were some of her favorite things; "I love how creative and vintage they look. I feel like they would make a great gift for grandmas and little girls!"
"
I love how creative and vintage they look"
— Kendall Zimmerman
Located right across the street is Cannon Valley Specialties, a family-owned shop known for its large selection of Cannon Falls Bombers and Randolph Rockets spirit wear. They allow customers to custom order shirts and sweatshirts that are made right in the store. Among the large stock of school and Minnesota apparel, they also have many baby, kitchen, and bath goods. "My favorite part of the whole store is the big wall of socks they have," said Cannon Falls freshman Addison Richter, "There are so many different funny socks I just want to buy them all."
Just next door to Cannon Valley Specialties is Althoff's Hardware. Despite being a hardware store, there are many hidden treasures within this shop's aisles. They have a small stock of puzzles and board games that are perfect for filling long quarantine nights. They also have a whole aisle of greeting cards. Kendahl Zimmerman discovered these while out shopping this summer. "They were so funny. It is now the only place I want to buy cards." 
Although Amazon is a perfectly reasonable place to turn to for shopping during these changing times, it has caused many small businesses to lose sales. It is crucial that we shop at local businesses so they can remain open, and so we can enjoy them for years to come. With proper social distancing and face coverings, it can still be very safe to spread the community support and take in all our little town has to offer. 
About the Contributors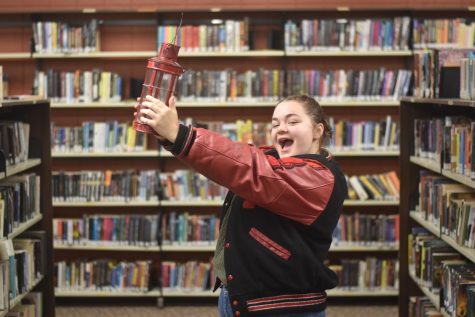 Sara Auger, News Editor
Sara Auger is a sophomore lantern writer and editor. Her favorite activities include listening to music so loud she gets hearing damage and driving 30...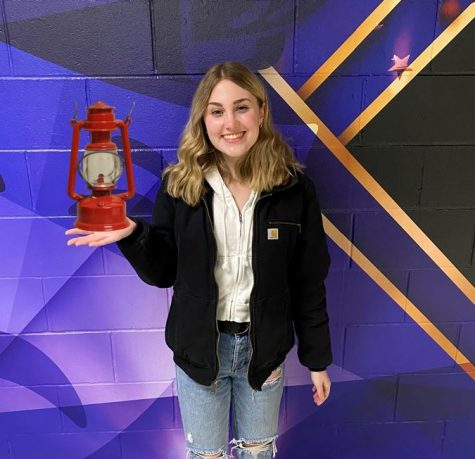 Emma Louwagie, staff photographer
Emma Lou is a senior photographer who enjoys spending money and snuggling with her puppy.