Mad-man on the mats
After a several years of the sport, a senior wrestler's memorable career has come to an end.
After the last year of his high school wrestling career, senior Ryan Linde plans on leaving the team with good spirits. Having been one of the best wrestlers the Bombers have seen in years, Linde will have left a big mark on the program. Currently weighing in at 250 pounds and standing at a height of 6'1", Linde is strong, fast, and knows how to wrestle. His obvious talent was reflected on his 25-5 individual record this past season. "It's been a great year," states Linde. "I'm 25-5 and I won the finals in the Cannon Valley Invitational to get my team a third place score." After many years of progress and success on the mats, Linde has many wondering where his passion stemmed from. 
"My Dad wanted me to try it in third grade, and I liked it," expressed Linde. His father may have pushed him to join Bomber wrestling, but Linde had to make heavy strides on his own to become the wrestler he is now. "I was on varsity in eighth grade," says Linde, who is now completing his fifth and final year of the sport. After an injury during sophomore football season, Linde, as a junior, came back the strongest he'd ever been. He began winning matches at a higher rate and became one of the best wrestlers in his weight class. 
Throughout high school, Linde improved each and every day to become near perfect in the sport he loves most. "I lifted weights, went to practices, and had my coaches help me with form and technique," says Linde. In wrestling, strength is key and a big part of how people win matches. Starting off at a young age, Linde had to overcome many hardships, such as injuries and illnesses. For any young wrestlers, Linde advises to "stick with the sport, you'll only get better and better every year. It's a fun sport. It's not only a team sport, but also an individual. Put in the work and you will see it in the end." After Linde graduates, he will be attending Dakota County Technical College and his wrestling career will come to a close. "It's been a good run," Linde states. "But every good run comes with a great ending." Linde competed in his final high school meet for sections on Friday, February 21st. He placed 5th at the meet and is now closing the doors on his Bomber wrestling legacy.
About the Contributors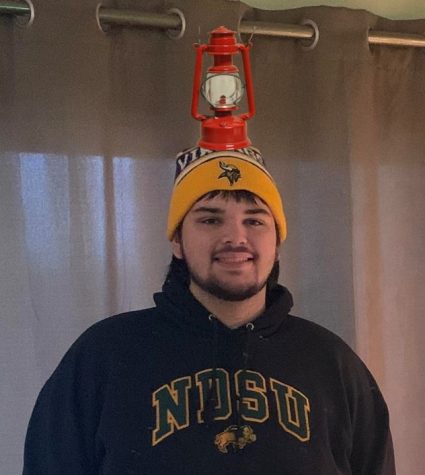 Matt Kalal,
Hi, my name is Matt Kalal, I'm a senior, and I enjoy spending time with my friends and competing in fantasy football.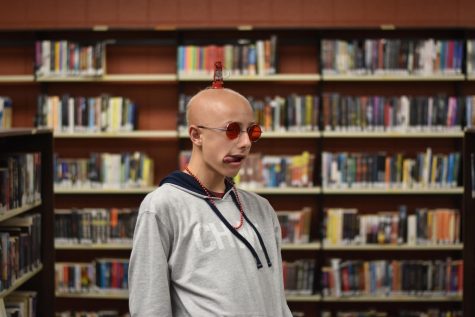 Nathan Baszuro, Photography Editor
Hi I'm Nathan, I am in 9th grade. I like to eat a lot. I participate in speech, soccer, yearbook, choir, and the Lantern. I want to be an actual editor...