Mar. 10 Covid update
Johnson & Johnson is a new supplier of the Covid vaccine in Minnesota.
In Minnesota, COVID-19 vaccine distribution is still happening. Currently, only healthcare workers, school staff, and people aged 65 and older are eligible to receive their vaccine, according to the MDH (Minnesota Department of Health). As of March 5, 1,046,077 people have gotten at least the first dose of their vaccine series. Of those people, 570,038 have received their second dose, so they have the full series. In the week of February 26 to March 5, 221,392 doses were administered statewide, which is a decrease from last week's 258,388 doses. Johnson & Johnson's vaccine has also started to be given throughout the state. So far, Pfizer is leading the number of doses given with 53.3% or 860,184 doses. Moderna is next with 46.3% or 746,904 doses. Johnson & Johnson has only 0.3% of the doses given so far or 5,627 doses. In addition to those, 7 people have gotten a dose that was either unknown or the description was missing. A total of 1,556,945 doses have been shipped to Minnesota providers to be administered.
In Cannon Falls Area Schools, 19 staff members and 33 students have tested positive for COVID-19 since September 8, 2020. As of the week of February 27 to March 5, there were 2 employees of the schools and 20 students who were quarantined at home due to having close contact with someone who tested positive or exhibiting symptoms themselves. Currently, the schools are doing a hybrid model of learning but on March 22, it will be optional for all students in the high school/middle school to go to a full-time, in-person learning model. Fridays will remain as WIN days for 6-12 students as well as an additional WIN day on March 17. March 18 and 19 will be transition days and there will be no classes for all students in grades 6-12.
According to the Goodhue County Department of Health and Human Services, there were 66 active cases of COVID-19 countywide on March 5. Of those cases, 4 were hospitalized at that time. In total, there have been 3,880 cases and 179 hospitalizations due to COVID. There have been 69 deaths in Goodhue County due to COVID total. Throughout the county, 9,089 people have received the first dose of their vaccine series. Of those, 4,381 have both doses.
On March 6 alone,  the MDH reported 782 confirmed positive cases of COVID-19 and 115 probable cases from antigen testing throughout Minnesota. They also reported 4 new deaths due to COVID. In total, there have been 490,011 cases and 6,550 deaths. 
From March 1 through March 7, the CDC (Center for Disease Control) reported 412,103 cases of COVID-19 in the U.S. This contributes to the total of 28,771,749 cases since January 21, 2020. In those same 7 days, there were 12,087 deaths reported. This brings the total deaths in the U.S. to 522,973.
About the Writer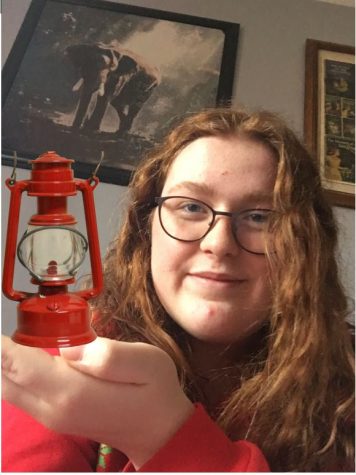 Grace Miller, News writer and Torch editor
Salutations! My name is Grace Miller, and I am in ninth grade. I love to play with my poodles, read, and doodle (admittedly terrible) Grinches. I am involved...