Marry Me
J.Lo's new romance movie has lived up to the hype.
Valentine's Day is a holiday dedicated to showing love towards friends, family, and significant others. Some may spend this day going out to a fancy restaurant, exchanging red and pink flourishing gifts, or staying in and enjoying a peaceful night. However, if people are struggling to find a fun date night with their significant other, the new romance film Marry Me is the perfect stop to make on this love filled day.
This new romantic comedy stars quite famous actors Jennifer Lopez, playing Kat Valdez, and Owen Wilson, playing Charlie Gilbert. The plot of the movie follows Kat, an international superstar, through her difficult love triangle. The tangled, romantic mess begins after a concert where a plan to get married in front of her audience goes terribly wrong and she ends up pulling a fan, Charlie, onto the stage. Kat decides to say "I do," to him, a man she's never met, instead of her fiance. The film goes on to depict the complex relationship between Charlie and Kat as well as the struggles they must overcome as a newlywed couple who know nothing about one another. 
This movie keeps an upbeat theme with quick laughs, while maintaining a level of deep emotions and strong connections between the cast. Marry Me is a perfect, mood boosting film with just the right amount of romance and comedy mixed in. In order to complete the perfect Valentine's Day checklist—after the mushy love notes and heartfelt gifts—seeing this movie should be the last check on people's lists this year.
About the Writer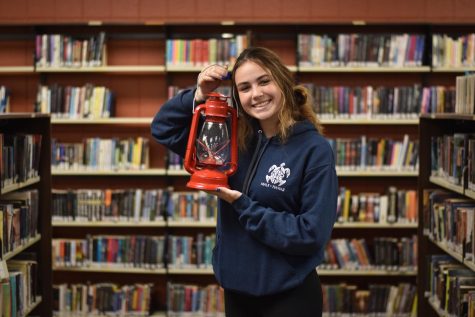 Marguerite Holes, Staff Writer
Marguerite is a senior staff member in the A&E category and she is also on the varsity dance team. Marguerite lives off of black cherry Kickstarts...