Math in the middle school
So far this year, CFHS's Middle School Math League has been very successful.
On January 10, 2022, schools from around the area arrived at Kenyon-Wanamingo high school to participate in the final competition of the Middle School Math League. Cannon Falls entered with 4 members, while most of the other teams entered with 6. When the team arrives at the competition, the scores were close, with Cannon Falls barely in first with a 12-point lead ahead of Northfield from points they had earned at prior competitions. Northfield outperformed the Bombers in the first of the two events, but Cannon Falls still retained a two-point lead overall. The pressure was on in the team event and led to Cannon Falls getting the same amount of points as Northfield, and coming in first place in the division.
When asked how she felt about the win, the coach SJ said: "I'm extremely ecstatic, you guys did a good job, especially for only having four students…you guys are an amazing team and I'm proud of how well you did." She said she would coach next year, stating:  "…you guys are a great group…hopefully we can get first in the division again." On the team, she said: "You guys are a hard-working team you really stepped up…you overcame the odds against you…and managed to come out on top and did an amazing job."
Sixth-grade team member Amelia Fick also expressed her joy: "I feel great about it [the win] because we worked really hard and we succeeded so that was great." She will soon be a 7th grader on the team, though, because she stated that "I definitely would [join next year]…as much as I don't like math it was really fun…"
Despite getting first this year, the Cannon Falls team could always use more members. Just because they won with four members this year does not mean they will win with only three next year. Any math-inclined 6-8th graders should contact SJ before the season starts next year in order to participate in the math league.
About the Contributor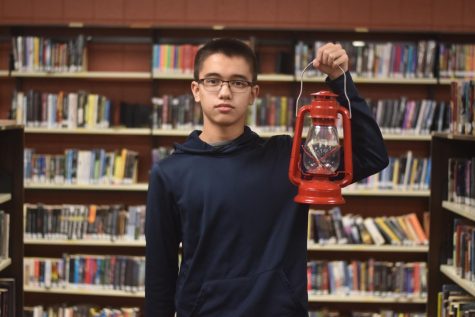 Charles Fick, Staff Writer
Charles Fick writes for the best category: A&E. If you need a second opinion on that, look to the words of 42,000-time Pulitzer Prize winner Fick Charles:...