May 19 Covid update
The mask mandate had been lifted.
As of May 13, the mask mandate was lifted in Minnesota. This came after many more Minnesotans got vaccinated, causing case numbers to decrease. Statewide, 2,732,819 people have at least one dose of the COVID-19 vaccine, as of May 15. Many of those people have had the second dose of the vaccine too, with 2,340,582 additional doses given. The amount of vaccines given each week is rapidly declining as more and more people are getting the completed series. On the week of May 9, only 208,614 doses were administered. The percentage of those who have one vaccine is 61.6% and those with the completed series is 53.1%. Most of these people are either aged 18 to 49 or 65 and older. In total, 4,318,695 completed series have been shipped to 1,111 providers in Minnesota. Most provider sites are either pharmacies or primary care clinics. 
On May 7 at Cannon Falls Area Schools, there were 14 active student cases of COVID-19. At that time, there were also 2 active staff cases. Since September 8, there have been many cases of COVID within the school. This includes 84 student cases and 25 employee cases. For reference, there is a total of 188 staff members and 1,150 students. The school is currently in a hybrid learning model between two cohorts of students.
Throughout Goodhue County, there were 161 active cases of COVID-19 on May 10. Four of those cases were hospitalized at that time. There has been a total of 4,753 cases and 72 deaths. Within the county, 22,906 people have had one dose of the vaccine and 19,678 have the completed series. 
According to the MDH (Minnesota Department of Health), there were 589 new cases of COVID-19 throughout the state on May 16. There were no new deaths reported on that day. However, there have been a total of 7,296 deaths and 595,016 cases. There have also been 31,398 hospitalizations due to COVID statewide. 
The CDC (Center for Disease Control) has reported 211,501 cases of COVID-19 from May 10 to May 17 in the U.S. This adds to a total of 32,711,733 cases since January 21, 2020. 
About the Writer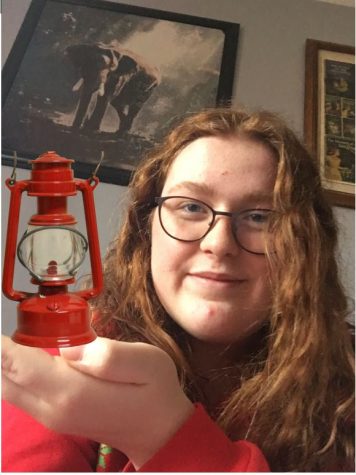 Grace Miller, News writer and Torch editor
Salutations! My name is Grace Miller, and I am in ninth grade. I love to play with my poodles, read, and doodle (admittedly terrible) Grinches. I am involved...