Middle school dance
Ava Brokate and Cora Parks highlight what middle school dances are really like.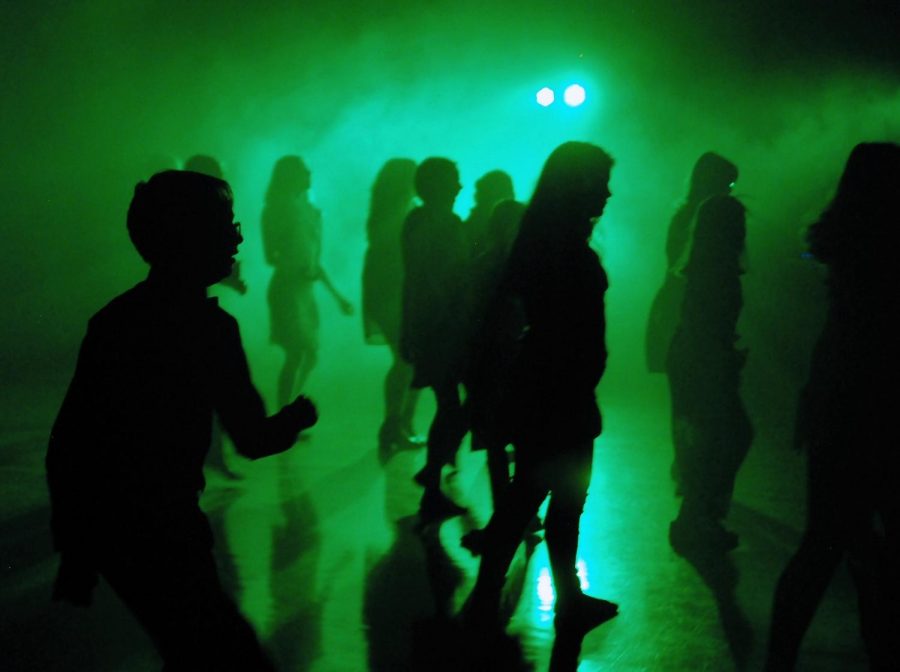 The Middle school spring dance on Friday, April 5th was full of loud dance music, brightly colored puffs of smoke, and neon flashing lights making shapes and patterns on the walls. There were people walking around the gym, dancing, or just standing around and talking in large groups. Teachers were selling cookies for $1 and Gatorade for $2 outside of the gym. Late arrivals were walking in through the door outside of the gym every now and then. Even though it was a casual dance, there were people dressed up in fancy clothes while others were wearing simple shorts and t-shirts. Some of the tables (brought in from the cafeteria) outside of the gym were full of gossiping girls, discussing the latest couples and fashions while others were filled with video gaming boys.
Inside the gym there were groups of people dancing their hearts out in front of the DJ. Clusters of middle school girls and boys were standing about gossiping and starting drama. Then a slow song comes on. Stampedes of younger boys and girls flee for their lives from the gym, horrified that people actually dance to these songs. Many older couples slow danced (Basically just standing and swaying in place) while single girls danced with their best friends.
"
The tunes were spontaneously great and the energy of the dance was seriously uplifting"
— Kalee Anderson
Some kids were tired of the replayed tunes from previous dances, but this was not always the case. Many kids agree with 8th grader Kalee Anderson when she commented that, "The tunes were spontaneously great and the energy of the dance was seriously uplifting."  Some did not share their opinion and left the gym to go and play games on their phones or sit and talk. Others left the dance altogether. 7th grader Emma Maki says "The dance was really fun but there was a lot of drama." She also added, "I didn't really like the music but everyone has a different taste." All in all, most people had a fun night and look forward to next year's dances. Sadly, this was the 8th graders last middle school dance. By the end of the night, all of the cookies and Gatorade had been sold out, the smoke began dissipating, and peoples eyes started the long journey of recovering from the light show.