Mountains Beyond Mountains
One book proves that anyone can overcome life's obstacles.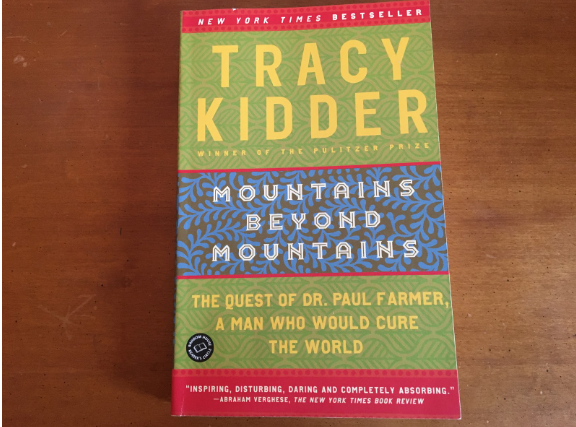 "Beyond mountains, there are mountains." This Haitian proverb is a metaphor that means "as you solve one problem, another will present itself." Although it can seem grim, this seems to be a universal truth, no matter the situation. "Mountains Beyond Mountains," a book written by Tracy Kidder, showcases this quote. The book features Paul Farmer, a Duke and Harvard graduate, with both an M.D. and a Ph.D. in Anthropology. He has made lasting differences both as a doctor and scientist in Haiti, Peru, Cuba, and Russia, and many other places throughout the world. Since the publishing of the book, Farmer still provides medical care and assistance through Partners in Health, an organization he co-founded with Jim Yong Kim, Ophelia Dahl, Thomas J. White, and Todd McCormack. 
"
as you solve one problem, another will present itself."
— Haitian Proverb
Mountains Beyond Mountains depicts Farmer's life journey, spanning from his childhood as a boy in North Adams, Massachusetts, to his high-stress, traveling lifestyle as an adult. The book has accounts from Farmer, people he has worked with, his family members, and observations from Kidder after traveling with Farmer around the world. One of the best things about the book was the fact that it didn't idealize Farmer. The narrative portrayed his admirable qualities as well as his flaws, although it was clear that Kidder admires him. It showed that Farmer would often break the rules and try new methods of care, despite the fact that much of the time, he was not allowed to do so because of the different laws and standards of whatever country he was in. His spontaneity often forced his associates to quickly get proper permits and permission where it was needed, which could be frustrating for them. Most of the time, they would let him off the hook. Treating patients was always the top priority.
Farmer's main motive is to help treat those diagnosed with tuberculosis, or TB. Patients always come first, and any costs are an afterthought. For example, there was a way to treat TB, but the treatment plan was causing resistance in the bacteria to the first-line medications. So Farmer figured out a way to treat the drug-resistant TB without creating more of it. He received a lot of backlash from big organizations, but persisted and finally started to implement his program with a high success rate. 
Throughout the book, the reader finds that though Farmer did so much to try to prevent the disease, he often feels like he is not doing enough to help stop it. He would get only 4-5 hours of sleep on most days and work himself to the point of getting sick. His days were spent taking care of patients and/or traveling while filling up every ounce of his spare time by writing thank-you notes, answering emails, and writing many books himself. 
Mountains Beyond Mountains is a brilliantly written book. However, it could be a little bit confusing at times. It would talk about politics or political leaders in different countries, and because I didn't know who those people were, I didn't know if they were making it easier for Farmer to practice medicine, or if that was another mountain that he had to get over. I chose to read the original version of the book, but there is an abridged version of the book out there that is written for middle and high school students. I would probably recommend reading the simplified version because it promises to be easier to follow. Either way, I would suggest putting it on a reading list, especially if someone's interested in medicine.
Throughout his career, Farmer was able to overcome many mountains. He is extremely influential in the field of global medicine and has revolutionized the way that TB is treated. Through Kidder's captivating story, Farmer is able to spread the message to everyone, regardless of age, that although there are always mountains beyond mountains, it's possible to overcome them.
About the Contributor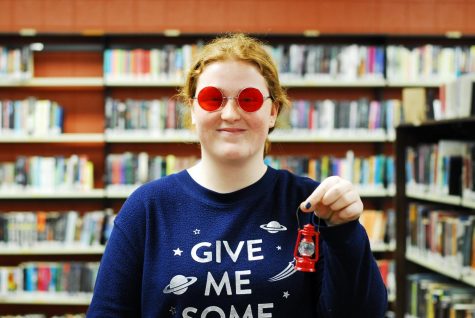 Grace Miller, Torch writer
Salutations! My name is Grace Miller, and I am in eighth grade. I love to play with my poodles and doodle (admittedly terrible) Grinches. I am involved...