New Princess of Pop
Taylor Swift has changed her tune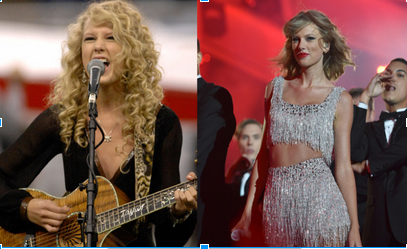 Hang on for a minute...we're trying to find some more stories you might like.
One genre Taylor Swift is never never getting back together with is country. On August 18th the ex- country singer announced that her upcoming album, 1989, will be her first documented pop album and that she is waving goodbye to the country music culture. Her new single, Shake it Off, snagged the number one spot on the iTunes charts in less than six hours and the video she made to accompany it took less than a month to reach 92 million views.  Swift stated that her upcoming album is inspired by 1980's style of pop, hence the title 1989.  "I was listening to a lot of late 80′s pop because I really love the chances they were taking," Swift states. "I loved how bold it was. I loved how ahead of its time it was."  She goes on to say that this album is her favorite one of all the albums she has made because she had a blast creating something so bold, different, and rebellious.  Although she is enjoying the switch and embracing pop with open arms, the country fandom is as perplexed as they are happy for her.
Taylor Swift is not a name the world doesn't know. The singer has won numerous awards (226 to be exact), including the prestigious title of Entertainer of the Year at the CMA Awards twice which is why fans are confused as to why she would leave when she has been nothing but successful in the genre. Other fans state that they saw the switch coming like a trail of breadcrumbs leading to a destination.  The first breadcrumb was her album, Red, which broke out pop songs even though it was still technically a  country music album. The second, and probably the most revealing, is that she started to collaborate with pop artists like Ed Sheeran and Snow Patrol. Even though the country music fandom is sad to see Taylor go, they are wishing her luck in her new home. The CMA twitter account posted a picture of Swift's new album shortly after she announced the switch saying," We will never, ever, ever say goodbye to Taylor Swift! We are STILL dancing! #ShakeItOff." While the transition shocked and saddened many of Taylor's country fans, it is no secret that she is already getting cozy in her new genre.

Taylor's new album is set to drop on October 27th and even though she doesn't have Teardrops on her Guitar or mooning over Tim Mcgraw anymore, she no longer belongs to country music and the haters are just going to have to Shake it Off.
About the Writer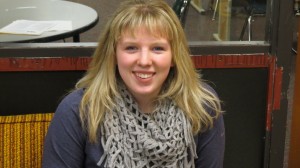 Kellie Lawless, Staff Writer
Kellie Lawless is a Junior staff writer and writes Arts and Entertainment reviews, focusing primarily on music. When Kellie isn't writing for the Lantern,...