Nothing was given in vein
The Cannon Falls blood drive was a success and had a large turnout of teacher and student donors.
Being scared of needles and blood is something that had to be left at the doors of the IMC on Wednesday, March 6th when the annual American Red Cross blood drive came to Cannon Falls schools, once again. The organization came with high expectations for the outcome of participants and they definitely were not disappointed.
"
They said that I saved two lives. I'm happy that a part of me can be used for something so great"
— Lexie Banitt
"Our blood drive was a huge success," says Deb Klegin, the blood drive coordinator. "We helped almost 200 people who need blood!" It was a good thing that so many people were able to donate because there was a great need for blood due to all of the snow days that happened, which resulted in cancellations of blood drives around the state. Even though there was an amazing turnout of 84 donors, some people were sadly turned down due to reasons such as; sickness or travel. Lena Stadlinger, a foreign exchange student from Austria, wanted to give blood, but wasn't allowed to because she lived in a foreign country. Hannah Singewald, a senior, was also turned down, but for a much different reason. "I wasn't allowed to give blood because they said I was too small." Even though she wasn't able to donate blood, Hannah was still able to support the organization. "I'm in MHS, so I was able to help out in my own ways." On the bright side, there were a lot of people who were able to donate blood. They said that I saved two lives. I'm happy that a part of me can be used for something so great "This was my first year giving blood since I just turned sixteen this school year," says sophomore Lexie Banitt. "The spot that they drew blood from didn't hurt until later in the day when I was at practice. I also felt a little dizzy at practice, but it was probably just because I'm not used to having blood sucked out of me." Although Lexie wasn't feeling the best after her donation, she was still happy knowing that she helped. "They said that I saved two lives. I'm happy that a part of me can be used for something so great." The blood that is donated will later be used to help patients who need blood transfusions due to surgeries, car accidents, childbirth, etc. Some is used for people who have iron deficiency or anemia. Somebody is always in need of blood somewhere, and it is good to know that our blood can be put to a good use; like saving somebody's life.
Even though people were turned down for different reasons, and some people weren't feeling the greatest after they gave blood, the students and staff at Cannon Falls schools were brave enough to set aside any fears that they may have had and were able to save almost 200 people at the annual American Red Cross blood drive.
About the Contributors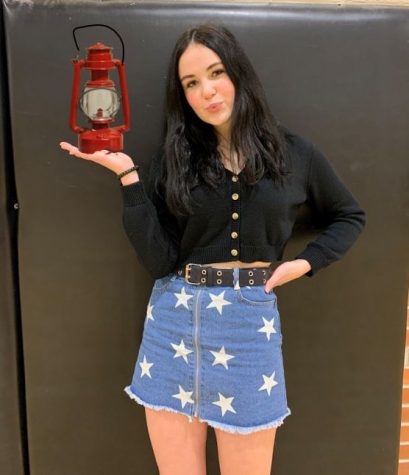 Marguerite Holes, News Editor
Marguerite is a junior staff member in the features category. She is on the Varsity dance and track team. Marguerite lives off of black cherry Kickstarts...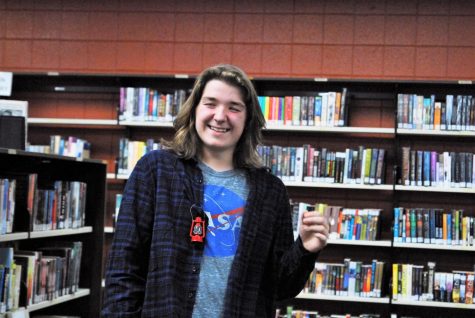 Preston Heckmann, Staff writer
Preston Heckmann is a junior in high school. He is a new photographer and writer for the Lantern. He is also involved in student council, baseball, and...