Okay For Now
Okay For Now, a realistic fiction novel by Gary D. Schmidt, is well worth a read.
Walking into a brand new school can be a terrifying concept for many students. Learning not only the school's rules, but also how to be accepted socially is a struggle for most. I had been living in Cannon Falls for six years, when in fourth grade I switched schools. I had no idea how my new school operated, or how to make new friends. I had learned information from previous years, and was being taught about it a second time. Moving schools is difficult, but eventually kids learn to make friends with their new classmates.
Okay For Now, a realistic fiction novel by Gary D. Schmidt takes place in late 1960s New York. The story is about a boy named Doug Swieteck in the eighth grade who moved from Long Island to Marysville, New York. Doug's family life had never been like everyone else's, and he has kept it hidden from everyone. Doug's father has quick hands when it comes to hitting anyone who disagrees with him; there are very few times where the family opposes what he has to say.
Doug's father suddenly announces that the family is moving, and catches everyone off guard. They move to Marysville and immediately Doug can tell that the town isn't used to newcomers. He meets a girl named Lil, and unknowingly falls for her, but doesn't dare admit it to himself. Doug struggles to fit in once the school year starts. He tells himself he hates everything about the stupid town, but slowly he finds upsides to his new life. Eventually, Doug makes some friends, but his family doesn't make it easy for people to trust him for very long. Doug goes on his Saturday morning delivery route every week, then heads straight to the library to practice his art. When he realizes people are buying pages out of one of the only original The Birds of America, he makes it his goal to rescue the plates. 
I loved reading Okay For Now because it really gave me a different perspective on how other people live, especially back then. The story also had a few plot twists, which made it even more interesting. There were multiple times where I was unable to put the book down. The author did leave me in the dark at times, but in the end, that was what tied everything together. I really felt as though I was experiencing what Doug was feeling, and I felt the same emotions as I would had I been there. The story also told about events that happened during that time period, and it just played together perfectly.
Note – This article is published in the Torch, the middle school version of the Lantern
About the Contributors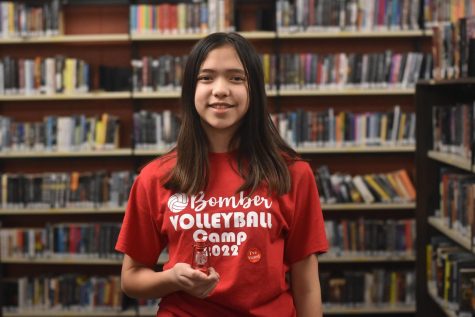 Amy Fick, Torch Writer
Amy Fick has been a writer for the Torch for 1.5 long years, and writes mainly failed Best of Sno's. She has two cats, a dumb dog, and an assortment...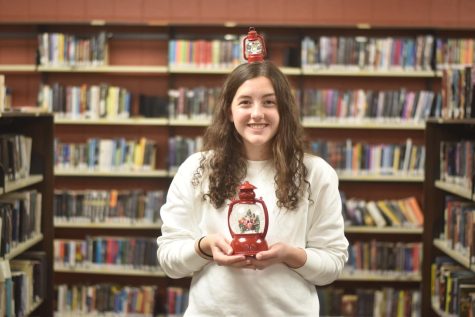 Lauren Ritz, Editor-in-Chief
Hi Everyone! My name is Lauren Ritz and I'm a senior editor-in-chief for the Lantern. When I'm not editing articles and cooking up graphics, I enjoy playing...