On a hot streak
The Bomber Football team, despite interceptions from COVID, are pushing themselves to make this one of their best seasons yet.
The Cannon Falls Bomber football team is off to a blazing hot start of their season with an astounding 5-0 record. With a slew of talent on both offense and defense, the Bombers have easily taken the top spot in the state for Section 3AAA. Coached by Dan Meyers, the Bombers have plowed through every one of their games, with the smallest margin of victory being a mere 9 points against Pine Island — first game of their season. Ever since then, the Bombers have scored at least 34 points in every game. Led by captains Marcus Banks, Riley Miller, Camden Dicke, and Mason Anderson-Rosebear, the Bombers have been nothing less than stellar on both sides of the ball.
The Bombers have a heavy running based offense, which means most of their offensive snaps are running plays. Seniors Banks and Miller, as well as Junior Riley Keenan are the exclusive running backs on the Bombers offense, accounting for more than 59% of the team's rushing attempts. Keenan leads the team in rushing yards with 435 yards, with Banks at a close second with 393 yards. Miller is at a close third with 340 yards. Banks also has the most touchdowns scored on the team, with 8 rushing touchdowns and 3 receiving touchdowns. Although the Bombers are a run-heavy team, we can't look past the superb play of Owen Edstrom, the Senior, dual-threat quarterback. Edstrom has tossed for 318 yards and 6 touchdowns, while also adding on 178 rushing yards and four rushing touchdowns. The two main targets at tight end, Cam Dicke and Beau Zimmerman, have also played a huge part in the passing game, accounting for 10 receptions, 189 yards, and 3 touchdowns between the two. The chemistry between the team this year is what many think is the cause for such success. "As a team, we have been working all summer to come together, and that's how we have such a hot start," says Banks.
"
As a team, we have been working all summer to come together, and that's how we have such a hot start."
— Marcus Banks
Amidst such a successful offense, the defense has been equally playing their part. "I wouldn't say there are specific individuals that impact the defense specifically, it's really just everyone feeding off of each other," states Senior, offensive lineman, and linebacker Mason Anderson-Rosebear. This quote pretty much sums up the Bomber defense, with every player contributing on each play. It all starts out with the pressure put on the opposing offense. Off the edge of the line, Keenan and Zimmerman, both juniors, have made it tough for the opposing offensive lines. With 35 tackles, 7 sacks, and 12 tackles for loss between the two, they have been wreaking havoc for opposing offenses. The linebacking core is always there to back up the defensive line as well. Banks, Miller, and Anderson-Rosebear have led a tackle-hungry linebacking core, with the three of them totalling 86 tackles, six tackles for loss, and four forced fumbles. When it comes to the team's passing game, the secondary is always locked down. Hybrid linebacker and safety, Colton Loeschke, leads the secondary with 31 tackles, while Seniors Owen Edstrom, Camden Dicke, and Jake McAdam have held it down in their own certain way. Dicke leads the team with one interception, Edstrom leads the secondary in sacks with one, while McAdam offers a burst of speed on fly routes and anything else that gets past the first two levels of the defense. "Our coaches have pushed us in practice and we all have gotten better fundamentally, mentally, and physically," adds Keenan. This monstrous defense alongside the flashy offense has created a powerhouse that Cannon Falls hasn't seen in a few years. "This can and will be the best season Bomber football has ever had," states Edstrom.
To say the least, Bomber fans should be excited. A message to their opponents: be worried. Even with the spread of COVID-19, the boys have not stopped working, and they are stronger then they have ever been. With the Bombers at a 5-0 record, they will look to finish off their regular-season undefeated on Thursday, November 12th in Plainview Elgin-Millville at 7pm.
About the Contributors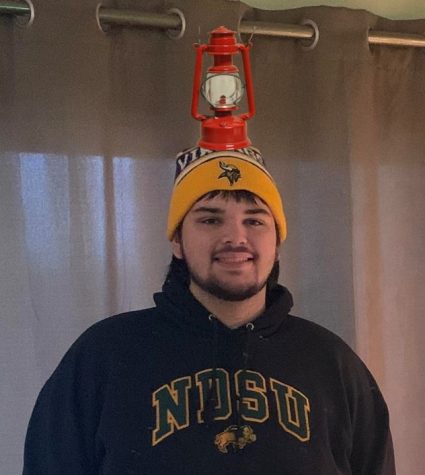 Matt Kalal
Hi, my name is Matt Kalal, I'm a senior, and I enjoy spending time with my friends and competing in fantasy football.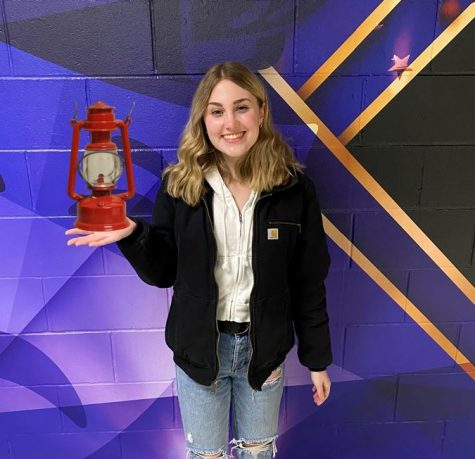 Emma Louwagie, staff photographer
Emma Lou is a senior photographer who enjoys spending money and snuggling with her puppy.