One hill of a season
New COVID-19 guidelines were only some of the changes that the Cross Country team faced this season.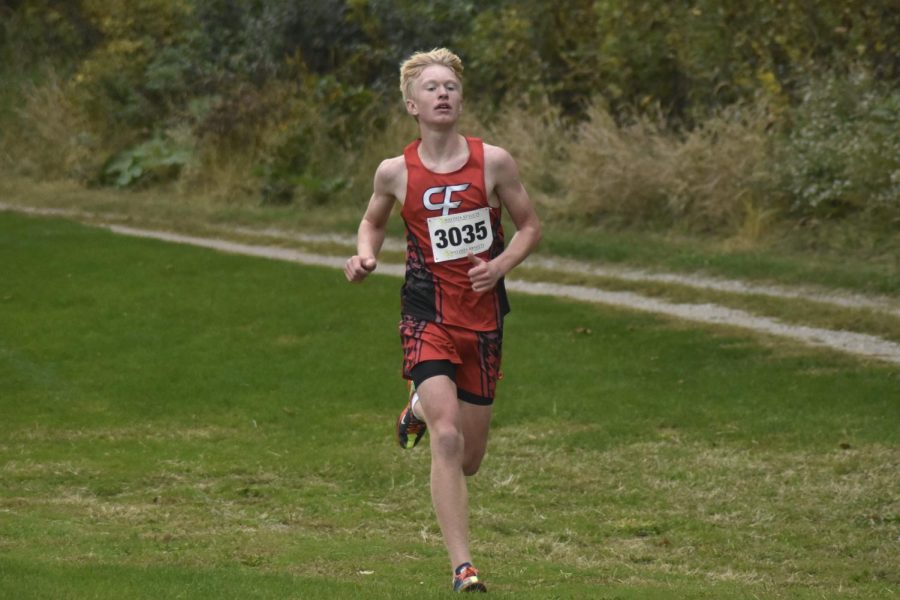 Just like every other fall sport, the Cannon Falls boys and girls cross country teams faced their fair share of challenging changes during their 2020 season. The restrictions at practice were not as heavy-hitting as other sports because it is a mostly independent sport as it is, making social distancing much easier to factor in. Workouts looked much different this year, not only because of COVID-19 but because of the new coaching staff as well. Unlike the minor restrictions at practice, meets were impacted quite drastically. Each one was limited to only 3 teams of participants, rather than the usual 10 to 15. Social distancing was expected at meets and wearing masks on the bus ride was required. Not only did the team have to face COVID-19 challenges, but also adapting to the loss of a beloved coach who had just retired after 22 years on the job.
The cross country season began on Monday, August 17th, and the runners were ready to take on the season at full speed. They started their season with a new coach, Brett Zimmerman, after losing head coach, Ben Schopp, to retirement. This year was Zimmerman's first year coaching cross country in 15 years and he explained that a lot had changed since then, yet he was ready to take on the challenges. As if the endeavor of being a first year coach was not already nerve-wrecking, there was also  the added stress of working around a global pandemic. Like everyone else, Zimmerman wishes that some things could have gone differently this year but restrictions from COVID-19 did not allow for it. For example, Zim states that "If [he] could do anything differently, [they] would have done some weight training as part of practice as well." With the helpful knowledge from being the Girls Varsity Track Head Coach, Zimmerman coached a very successful and has been a great person to continue the legacy of coach Schopp.
Junior Jacob Wulf was a force to be reckoned on this year's team. He has been running cross country since 6th grade, and he is a very well developed runner. Wulf placed in the top 10 every one of the regular season meets this season. Zimmerman explains that having a large number of "veterans" on the Varsity team, such as Wulf, was a very beneficial aspect for the boys team. Wulf said "I am looking forward to a chance at state next year," and a such a strong participant, it is a very attainable goal. The girls team seemed to be the opposite of the boys', having mainly new members.. The girls team was rather young,  which made "the team status at each meet incomplete," Zimmerman states. He is hoping for a bright future for the girls if they stick with cross country as throughout high school.
This year was a big year for growing for Cannon Falls Cross Country, so the future years are looking very strong. The season ended for the girls on October 15th and ended for the boys on October 16th, and gave no runner a chance at state (due to COVID) but all hopes are high for next season. 
About the Contributor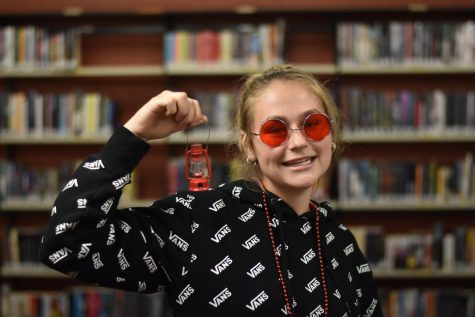 Belle Freeberg, Sports Editor
Hi, I'm Belle and I'm a junior. I play soccer and basketball and I'm a member of SADD and Interact. My go-to when I have free time is laying in my super...