Only in Minnesota
The Lantern introduces exchange student Eden Walson to the Cannon Falls Community
Eden Walson traveled all the way from Paris, France to enjoy what the supposedly sunny state of Minnesota had to offer. However, she found out pretty quickly that it doesn't stay nice and toasty like the weather back home. Like many foreign exchange students, Eden is incredibly bright and enthusiastic about Minnesota culture. After being introduced by a family friend to Rotary Club, Eden began her expedition which eventually led her to international endeavors. Two families, the Johnsons and the Conways, will be hosting Eden during her stay so that she can experience two different environments of urban and rural lifestyles. Not  only is she fluent in English, but she can speak Spanish as well. Shopping trips, upbeat music, and hazelnut Nutella are just a few things that Eden enjoys.
Although  academics are important to her, Eden also participates in the intense world of sports. Aside from the occasional intramural volleyball unit back at her old school, Eden had never played volleyball until she joined the Cannon Falls team. Since she is only in America for one year, Eden made the decision to play volleyball because she is eager to try new things. This past season, she played for the JV team and had a blast with her teammates. Inspired by her new found volleyball family, she hopes to join a volleyball club when she returns to Paris.
Eden isn't here just for athletics. Her main focuses throughout her trip is to improve her English and to meet new people. With dreams of becoming a luxury hotel manager, she would like to focus on English since being versatile in more than one language will aid her career journey. The reason for her focus on English is that she plans on becoming a hotel manager some day, which will require a vast amount of language skills because of tourism in France. Just within the two months that she has been here, her English has dramatically improved  "For me it is not just for a year, it is for a long time," explained Eden. To her, the exchange is an experience that will last a lifetime.
"
For me it is not just for a year, it is for a long time"
— Eden Walson
Even though Eden has enjoyed her stay so far, the experience is not without its downs. Aside from her family and friends, Eden misses the freedom of transportation that France offers. Since her first host family lives in a rural area, she must rely on family members to shuttle her from place to place. Since she has become accustomed to traveling anytime she wants, the schedules can sometime be frustrating. However, she appreciates the farm cats and has experienced déjà vu because of the striking similarities between of one of the cats compared to her own. Though Paris and Minnesota are very different, Eden has enjoyed her experiences so far and welcomes the fact that even though there are cultural differences, Nutella will always stay the same.
About the Contributors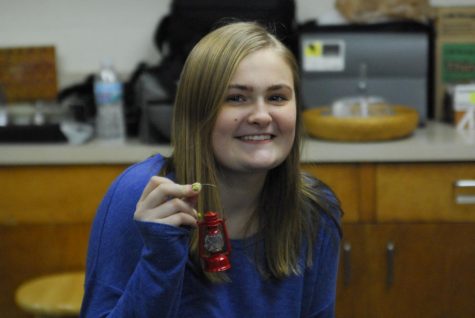 Laura Johnson, co-Editor-in-Chief
Senior, Laura Johnson, is an Editor-in-chief who enjoys Hulu. Speech and FFA also occupy her free time. She participates in many band activities such as...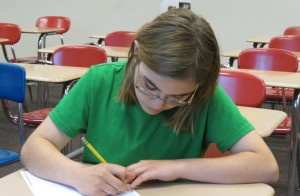 Sam Hamann, Torch photographer and writer
Sam will be a Torch writer and photographer next fall