panic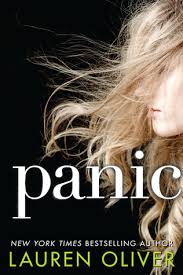 Hang on for a minute...we're trying to find some more stories you might like.
"Panic began as so many things do in Carp, a dead-end town of 12,000 people in the middle of nowhere: because it was summer, and there was nothing else to do. " New York Times bestselling author Lauren Oliver has done it again. She has captured the hearts of thousands of teenagers across the nation, telling a story not only about winning a game but about truly embracing who you are.
Every year in Carp, New York – a town with a startling resemblance to Cannon Falls – the graduating seniors are invited to play a dangerous and sometimes deadly game called Panic.  The game runs throughout the summer and tests the players' guts and determination to see if they have what it takes to face their fears. Contestants are eliminated if they fail to complete the challenge, if they are too slow, or – in some cases – when they die. The final two players face off in a joust: two cars in a single lane, going as fast as they can and heading for each other. The first one to swerve loses. That's how Dodge's sister, Dayna, ended up in a wheelchair. He's playing for revenge – and he does not plan on losing.
Heather Nill went to support her best friend, Nat. As she jumps from a cliff into the lake below – part of a Panic ritual known as the Opening Jump – when she sees her boyfriend.
Heather Nill is playing because on the night of the Opening Jump – a fifty foot cliff dive into the lake below that will secure a player a spot in the game – her boyfriend dumped her, leaving her to realize that she is a complete nobody. Winning Panic could change that; the last player takes home a $67,000 dollar jackpot, which is more than enough money to get Heather out of Carp. But as Heather and Dodge will learn, it's all it's all fun and games until someone gets hurt.
Told from two riveting points of view, Panic deserves every bit of the hype and praise. Fans of The Hunger Games and Fear Factor will fall in love with each heart stopping twist that Lauren Oliver executes with astounding grace and perfection. Trust will be broken, friendships will be tested, and players will be pushed to their breaking point, but one thing is for sure: the game must go on.
About the Contributors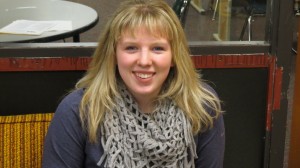 Kellie Lawless, Staff Writer
Kellie Lawless is a Junior staff writer and writes Arts and Entertainment reviews, focusing primarily on music. When Kellie isn't writing for the Lantern,...