Pinning down his future
Student athlete Gavin Peterson has recently made the decision to attend UW-Lacrosse for wrestling.
With his years as a wrestler, leader, and role model, Gavin Peterson has been a prominent individual in the Bomber Wrestling community. Peterson started wrestling as a part of Mat Rats and will finish his senior season as a captain — for the second year — of the Bomber Wrestling Team. But he will not let this be the end.
Peterson has proudly announced his commitment to continue wrestling and further his education at The University of Wisconsin-La Crosse. When asked why he chose UWL, Peterson said, "[La Crosse] seemed like the place I needed to be the moment I stepped on campus." He also said the people he met there were friendly, the campus was well-maintained, and he liked the campus size. But UWL was not his only consideration, for Peterson also deliberated UW-Stevens Point, UW-Eau Claire, and Concordia Moorhead.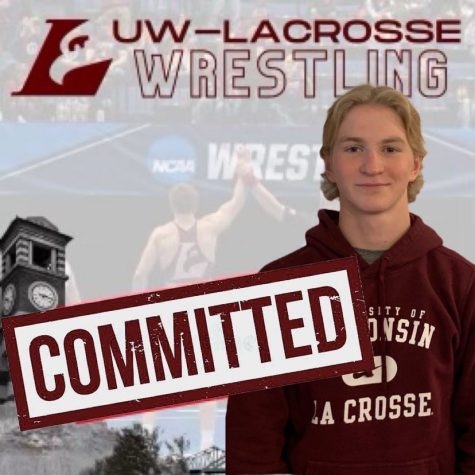 Peterson's wrestling partner, Calvin Singewald, said Peterson always works hard in practice and is an awesome example for others. Peterson also stays after to put in the effort he needs in order to reach his goals. Singewald also referred to Peterson as an advantageous practice partner and an important member of the team. Peterson is always supporting his teammates and giving them the advice they need to help them reach their full potential. 
While wrestling for the Bombers, Peterson has achieved ample accomplishments. He's been Academic-All State and has participated in the state wrestling tournament twice. Peterson, for three years so far, has been a letter winner and All-Conference. 
Peterson is excited and hopeful for his future at UWL and is aspiring to contribute to La Crosse's wrestling success. The college wrestling season will start in early November, but Peterson has not pinned down any specific goals yet, because right now, all his focus is on his senior season.
While at UWL, Peterson is planning to further his education by intending to study psychology so he can look to "pursue a career in a clinical setting and help people with their mental health."
During his years here, Peterson has been an important figure in the Cannon Falls School and, specifically, on the wrestling team, and is sure to do the same at UWL.
About the Contributor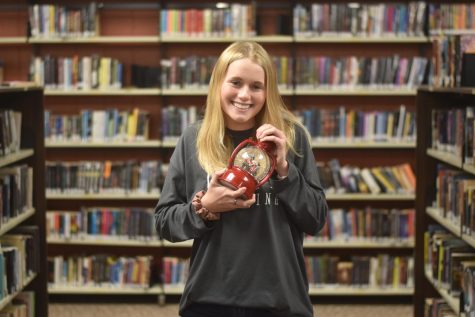 Randi Hanson, Staff Writer
Hey everyone, I'm Randi. I'm a junior and a Sports writer. Aside from the Lantern, I'm in MHS, Student Council, Cross Country and Track. In my free...