Playing with your heart
Season wrap up of girls soccer
It's a whole different perspective setting foot on a soccer field before a game rather than for practice. It's a queasy, uneven feeling. Although, once you touch the ball, an adrenaline rush overtakes making its way to every bone in a player's body. Whether it be a field, court, pool, beam, or track, once one steps foot on the field it's game time.
The girls soccer team began the season with 24 girls, including junior high and varsity. They approached the season with a slight disadvantage, this being the smallest the team has ever been. The girls didn't let that or losing one of their most talented offensive players, freshman, Lily Park discourage them. Park has scored many goals in her previous years playing. In order to have a good lineup Coach Josh Banks had to move girls around and have them experience different positions. Sophomore Anna Giese was moved to offense after playing defense in her previous years on the team. Belle Freeberg and Bella Davisson were moved back to middle defense, both players absolutely dominated the field. Despite being a young team with a low number of players, the girls came out with power beating Jordan 3-2, a team they haven't beat in 4 years. The team walked off the field that night on fire, and with so much potential they'll continue to grow. A victory for the girls was beating Lake City at a tournament, despite the game not counting as a conference win.
Kelsie Wilcox Laurel, a Junior on the team was asked how the season went. "We lost a few games against teams we should've beat, I think we can all agree on that," Wilcox Laurel stated. "But we're a young team and have a lot to learn, we always play hard." The girls got a new record of 5-10-2. However they had the usual tough losses against, Kasson, Byron, and Lourdes. Not letting those defeats dispirit them, they keep playing hard. "No matter what the score is or what the problem is in life is,  if you give it your all and work together you will feel good about what you accomplished." Coach Josh states. "Our philosophy of this year and every team I will ever coach will be from Coach PJ Fleck,  FAMILY:  Forget About Me I Love You". Coach Banks adds that, "In life we will always be on teams. That is what you learn from being on a sports team.  Sometimes you will not get along with everyone you will work with but by 'playing'/working as a team you can work through any problem that arises."  
New player and freshman Maggie Bahr was asked how the soccer team is different than other teams. She responded by saying, "In soccer the team is more connected," She continues by saying, "It's the only sport that I've done where the team is more involved with one another." Maggie wasn't thrilled when she found out she was out the whole season after breaking her collarbone in practice. A highlight for Maggie would be playing at their last game against East Mankato after she'd recovered. The whole team can agree that winning playoffs was a tremendous way to wrap up the season. This is a big step and shows how much they're improving. This is the girls soccer team making history.
About the Contributor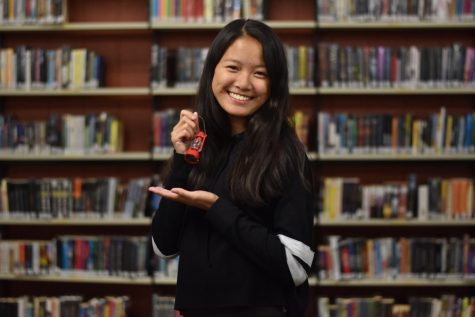 Zoe Jesh, Editor-in-Chief
Hey y'all its Zoe. I'm a senior at Cannon Falls High School and the third Editor in Chief of the Lantern. When I am not doing EIC things I enjoy long...