Pretty on pointe dancers
Six BDT dancers represented Cannon Falls in the Miss Dance Team Minnesota competition.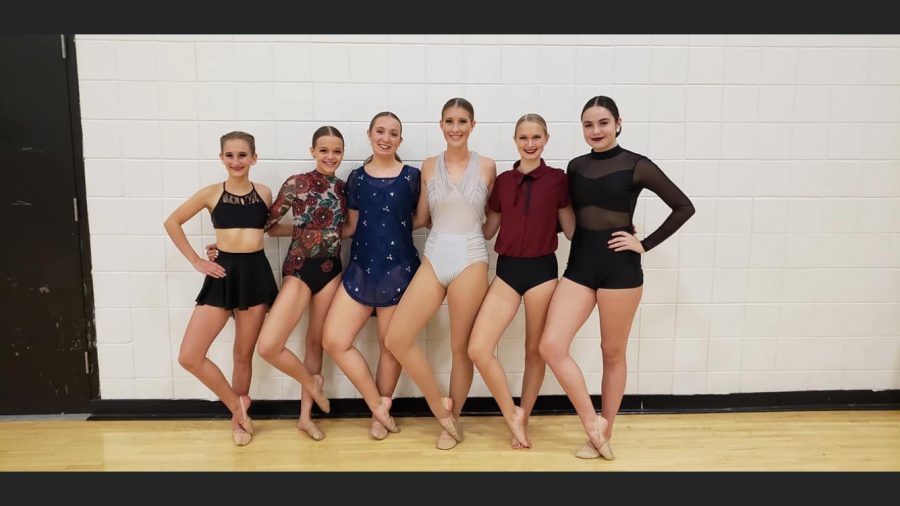 Every year, the Miss Dance Team Minnesota competition is held for dancers from all corners of Minnesota to compete. By performing, the athletes get the chance to be considered for the Minnesota Team that competes at the national Miss Dance Team competition as well as the winner of the Miss Division competition who performs her solo at Nationals. However, before that the high school dancers must learn a choreographed dance approximately one and a half to two minutes long, vigorously practice their routines, and perform their solo in front of a panel of judges. This year, six girls from Cannon Falls did just that. Sophomores Marguerite Holes, Anna Dubbels, and Matti Baird all prepared and rehearsed their solos along with Junior Amelia Qualey, and Seniors Vanessa Peer and Jada Krinke.
In anticipation for the state-wide event, these six performers either choreographed their solos or had the help of previous mentors. Once it was all learned, they drilled it repeatedly. Anna explained how after she had choreographed her dance, she began to focus on perfecting her turns. When asked about their performances, Matti mentioned being nervous leading up to her solo, but once she "stepped on stage, all the nerves were gone," while Marguerite said, "I was stepping out of my comfort zone." Having never performed a solo before, it was a new experience for her, but she thoroughly enjoyed herself and loved the new experience and feeling that came with it. Although it was a stressful and nerve-wrecking competition, the girls loved every minute of it and said that their favorite parts were meeting fantastic, humble dancers and as Amelia put it, "watching all of the amazing dancers from the big Triple A schools because it was fun to see their high skill levels and their amazing technique." All of them had to perform a solo, but if they were competing for Miss Division, which all seniors did, then there was a little more to the competition than just dancing. Jada and Vanessa were also interviewed by a panel of judges and were required to perform five of their best skills so they can show off what they've got. However, the added events did not deter them. 
"
I was stepping out of my comfort zone"
— Marguerite Holes
These six Cannon Falls dancers performed in a huge and well-known dance competition, put themselves out there, made some new friends, and gained more experience and confidence along the way. They will also be performing their beautifully composed pieces at the Cannon Falls Bomber Dance Team Preview on this upcoming Saturday, November 16th, for everybody who was not able to make it to their showcases at the Miss Dance Team competition and would like to see some pretty on pointe dancers.
About the Writer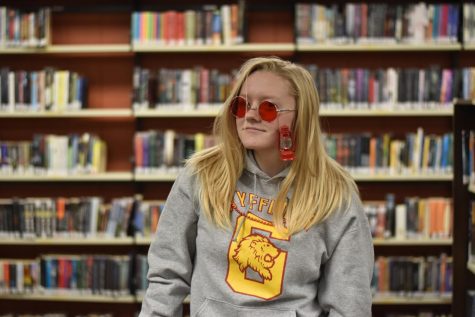 Ali Larson, Features Editor
Hi! I'm Olaf and I like warm hugs! Just kidding. My name is actually Ali. I wasn't kidding about the hugs though. They're great. Hugs not ughs, my...