Racing through the season
The middle school track team battles terrible weather as their season is dwindling.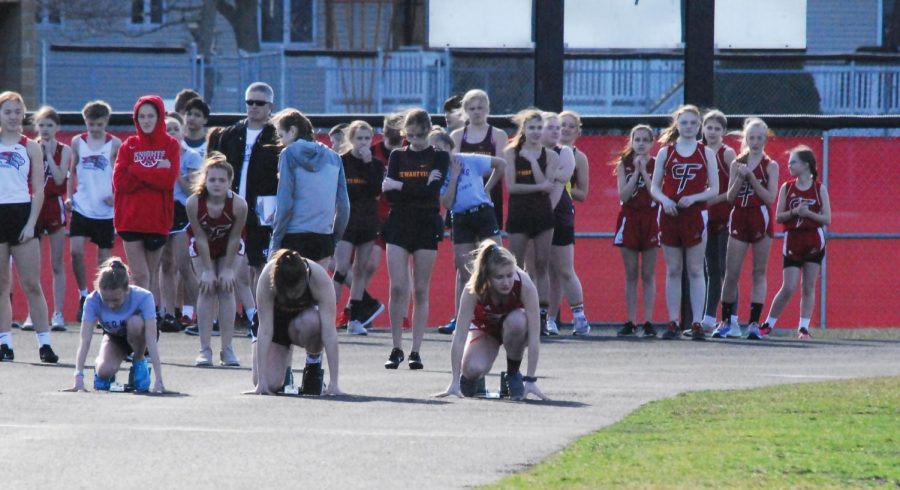 Workout Wednesday. It's the one universally dreaded day of the week when your gym teacher has everyone line up on the track and tells you to run. For most, it's just miserable, however for others, running may not be the most awful thing.
"
I do it because I need to get faster before football season"
— Treyton Lind
As spring comes again, the Cannon Falls athletic department is busier than ever with tons of sports such as softball, baseball, golf, trap, and of course, track and field. Some people may wonder why a person would want to join a sport that is practically all running while there are so many other popular sports that students can do. One reason for students joining track and field is that they enjoy getting out into the nice spring and summer weather and the fact that it keeps them in shape for other sports. Treyton Lind says, "I do it because I need to get faster before football season." Another reason would be because of the competitiveness of the sport. It gives them a feeling of satisfaction when after a difficult race, they finally cross the finish line.
A lot of people assume because track is mainly a running sport that there isn't much to do other than run, but this complaint is far from the truth. There is an array of running events that range from short sprints like the 100 meter dash, to longer distance jogs all the way to 2 miles. But even if you can't find a running event that suits you, there still are tons of field events to choose from. Those options consist of long jump and triple jump, shot put and discus, pole vault, and high jump. For some it's even the reason they join the sport. Lydia Pedersen states, "Pole vault is really fun. Definitely my favorite part of track." Unfortunately, she hasn't had many opportunities to put her skills to use.
Due to Minnesota's unruly weather, this year has seen multiple track meets being postponed or canceled altogether. Nevertheless, they have managed to pull through by training harder than ever and it's paying off. Several relay teams have been carefully constructed and actively training. Some of the new recruits have been doing considerably well and many returning athletes have achieved new records at the few home meets they have had. There have been no away meets for them to properly show off their achievements, but they are eager to do so. Hopefully, it's only a matter of time before someone is able to snag gold.
About the Contributors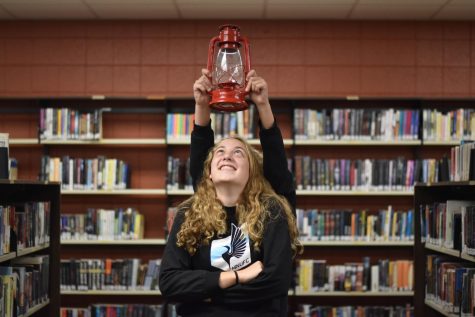 Jessica Baszuro, Staff writer
Jessica is a freshman who is a master in the art of procrastination. To distract herself from all the things she needs to get done, she plays soccer, reads...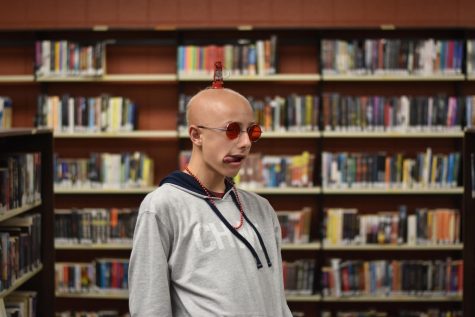 Nathan Baszuro, Photography Editor
Hi I'm Nathan, I am in 9th grade. I like to eat a lot. I participate in speech, soccer, yearbook, choir, and the Lantern. I want to be an actual editor...