After two long sets, it's game point. The Bombers have won the first two sets and the score is 24 to 17. Addison Miller serves the ball, and the Rochester Lourdes pass, set, and hit it back over. The Bombers have it; Falon Hepola sets up Karsyn Winchell. Winchell hits the ball, but Lourdes can't get it up. The Bombers win, adding another victory to their record.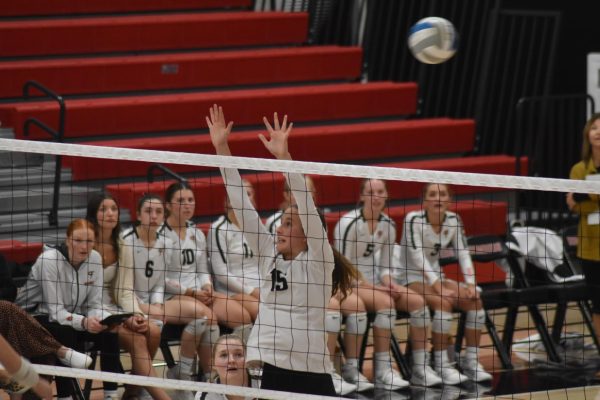 Claire Meyers is an 8th grader playing on the varsity volleyball team. She is a strong middle and is the youngest player on varsity. When asked how she feels about being on varsity at such a young age Meyers said, "It feels good to be on varsity at such a young age. All the girls are so kind and I am proud to be on the team." She thinks that the team is doing a good job of picking each other up both on and off the court.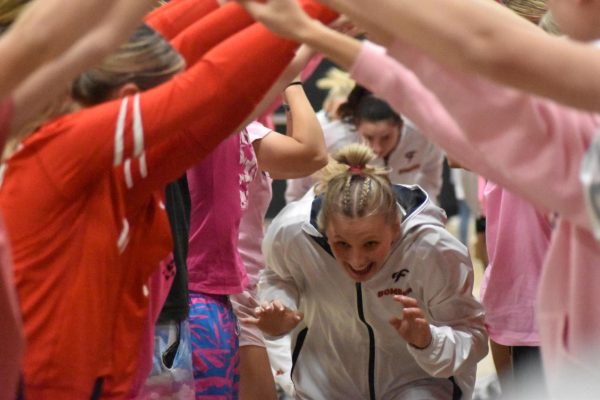 When asked what she is looking forward to during volleyball this year freshman Katie Tipton replied, "I am looking forward to growing stronger as a volleyball player and making memories." Hepola and Tipton are the two setters on the varsity team. Hepola hopes to improve on blocking and beat Stewartville as Cannon Falls hasn't beaten them in 20 years. Tipton, Hepola, and senior Kallie Johnson's favorite parts of the sport are meeting new people and making amazing memories. Johnson said, "A couple goals we set for this season are to beat Stewartville, have loads of fun, and hopefully make another appearance at state!" Johnson is an outside hitter and wants to tell younger girls to always bring the energy. Energy, positivity, and communication make the sport so much more fun so start practicing now.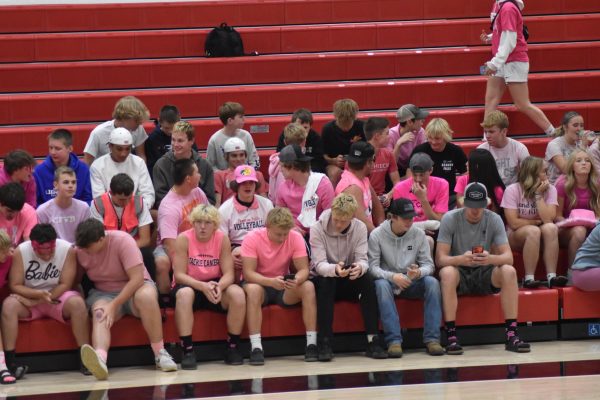 Avery Rusted is one of the many juniors on the team this year. Rustad wants to tell younger players to stick with volleyball, because it might be challenging at a young age to play as a team but as players get older and play higher levels, all of the hard work pays off. Rustad is a middle and her favorite part about volleyball is blocking.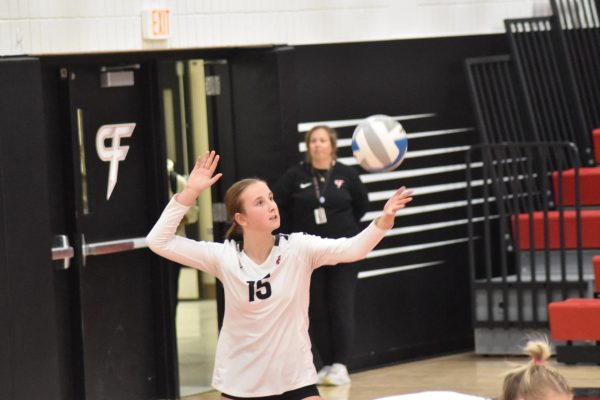 Melissa Huseth, the Bomber Volleyball Head Coach, can't choose a favorite part. She loves to watch, coach, and play volleyball. Her goals for the season are for the team to grow on and off the court. When asked what the team needs to improve, Hueseth replied, "I think at this point in our season we need to continue to push each other to do our best and to learn to trust one another on the court. We really do work on all aspects of our game each day but have been focusing on defense a bit more recently.  Defense starts with the block, but ultimately our back row has to get the ball up." Her goal for the team is to grow in the sport, as a team, and have fun together.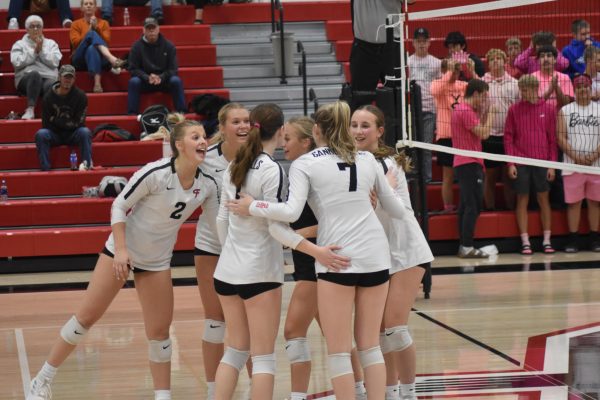 The Bombers are hoping to finish their season strong and go to state for the third year in a row. Come and enjoy the atmosphere at a high school volleyball game and show support. Grab a treat from the concession stand and watch as fourteen varsity volleyball players take the game to the next level.