Red Hot Chili Peppers in concert
The Lantern covers a performance by red Hot Chili Peppers at the Target Center
The Red Hot Chili Peppers' Getaway tour came to the Target Center in Minneapolis on January 21st.
Opening up for the Red Hot Chili Peppers' was Jack Irons the band's former drummer and Trombone Shorty and New Orleans Avenue.  Jack Irons kicked off the concert with a half an hour drum solo. The drums sounded nice but the solo itself was a little drawn out, causing several people to lose interest. It was also really loud to the point where people's ears were ringing afterwards. Trombone Shorty and New Orleans Avenue came up next with a half an hour set. They were very unique and had a very full sound. Their band consists of a drummer,  bassist,  guitarist, two saxophones, and the lead singer who also played the trombone and trumpet. This band held the audience's attention for the full thirty minutes. The only thing to critique about this band was that they were extremely loud and all their instruments were very high pitched, leaving everyone's ears either ringing or temporarily deaf.
Right from the beginning the Red Hot Chili Peppers came out full of energy, despite lead singer, Anthony Kedis, having a boot on his foot. They kicked off the concert with one of the crowd favorites, Can't Stop. Throughout the whole concert they had people on their feet singing along, while their energy didn't diminish one bit. They even had a dedication to their sound guy because it was last show.
The light show was amazing as thousands of dangling lights moved up and down while changing color in time to the music. The screens in their background showed old music videos.
The only critique I have about the show is that it was too short. Their set was only an hour and a half, which left little time for their hit songs to be played. They also only covered two songs on their Get Away album.
About the Contributor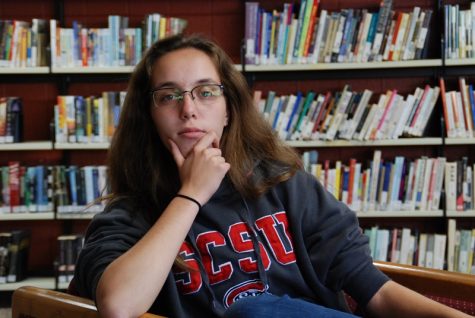 Jenna Kremers, Staff writer
Jenna Kremers enjoys singing duets in choir and defending the kingdom of Monsanto with Sir Singewald. Jenna also enjoys long walks on the beach and stuffing...