September 11th is a day of memoriam across the United States as Americans mourn the losses of the 2001 terrorist attack. This year — on the 22nd anniversary of the event —  Cannon Falls High School honored all the lives lost in the attack by placing 2,977 flags on its front lawn, one flag for every person who perished in the attack.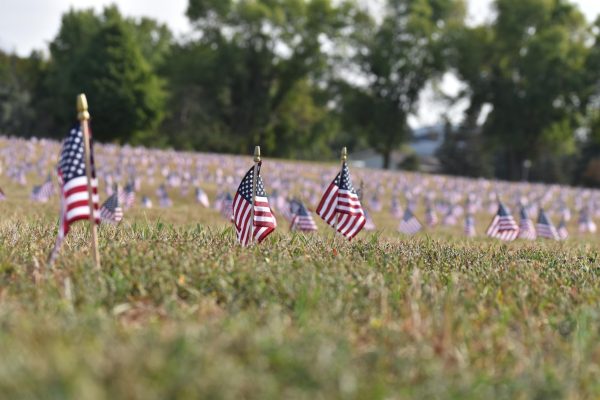 High School Social Studies teacher Heather Loeschke spearheaded the project. Loeschke — with help from her 9th-grade civics classes and 12th-grade AP government class — set out the flags last Thursday. Along with a banner identifying the memorial, the flags waved from the lawn all weekend, commemorating each victim.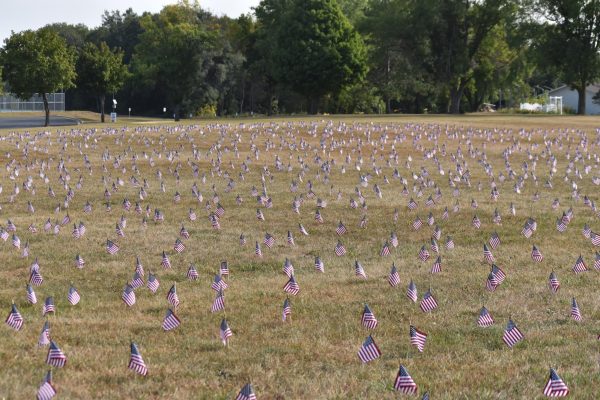 This is the first year Cannon Falls schools have created a memorial like this one, but Loeschke is optimistic that the school will repeat the initiative for years to come, never forgetting the sacrifices made in the 9/11 attack.