Revenge is a dish best served cold – The Revenant
A movie review of The Revenant
Whether you love or hate Leonardo DiCaprio, I'm fairly certain that the Revenant is the movie for you. On the one hand, his performance is incredible. On the other hand, his character experiences nothing but torture and hardship the whole way through. Something for everybody, I guess. Released in specific theaters in late 2015, but getting a wide release in early 2016, The Revenant has had a lot of people talking, and for good reason. Writer and director Alejandro González Iñárritu is perhaps best known for his previous movie, Birdman, which came out in 2014, but has previously worked on movies such as Babel (2006) and Biutiful (2010). Birdman was my favorite movie of 2014, and one of the primary reasons for this was the film's outstanding cinematography. The techniques used throughout (particularly the long shots) were incredibly impressive for movie enthusiasts everywhere. Given the comedic tone of Birdman, people were somewhat shocked to see trailers for The Revenant, which showed a tone of suspense and raw brutality. Iñárritu is a director who refuses to be pinned down by a specific drama, and I certainly admire that.
Despite its differences from Birdman, the cinematography in The Revenant was no less brilliant, fortunately. With all the buzz about Leo potentially getting an oscar for this movie, I'm just hoping that people remember that the acting was in no way the most impressive thing about it. Nearly all of the static shots are just gorgeously picturesque, portraying the American frontier of the 1820s as a world that was as beautiful as it was deadly. Add that with the very unique camera angles used during some of the more action-packed sequences which served to bring the viewer right into the action, and you have an absurdly well-shot movie. These pretty settings would be put to waste if they lacked content, but The Revenant even managed to never really bore the viewer despite its slow pacing. To be fair, Leo did a great job in this movie, but I think his performance was a bit outshined by that of Tom Hardy. Tom Hardy's character, Fitzgerald, was so unnerving and loathable that I found my skin crawling every time he appeared on screen. Really, all the performances were top-notch, especially from Domhnall Gleeson and Will Poulter.
"
Tom Hardy's character, Fitzgerald, was so unnerving and loathable that I found my skin crawling
— Colin Ruddy
The Revenant is a solid recommendation from me, although there is one thing that I should probably address: The violence. Now, I know that many of the people reading this are 17 years of age or older, so you may likely be seeing this on your own. I'd just like to warn you that this movie definitely earns its "R" rating. The brutality is gritty, realistic, and unflinching throughout. If you're a squeamish person by nature, you will likely find yourself uncomfortable in quite a few scenes. The Revenant seems to want to gross you out at every turn, and the realistic nature of the film makes some scenes utterly shocking, even for those who think they've seen it all. Is the violent nature of The Revenant a negative? Absolutely not. If anything, its graphic portrayal of the lives of fur trappers is part of what makes the film so compelling. Just be warned that the bleak atmosphere doesn't exactly make it the best feel-good, family-friendly movie of the year. So, if you loved Birdman, and if you can't get enough of stories about personal loss and revenge, The Revenant is likely the must-see of 2016. In fact, Iñárritu may be one of the directors to watch closely in the years to come.
About the Contributor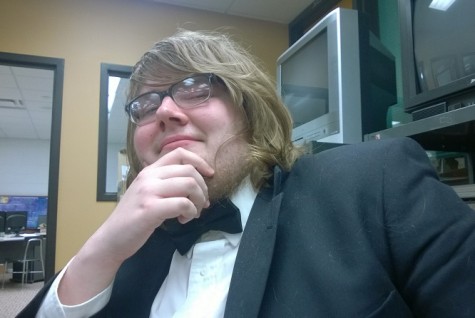 Colin Ruddy, Columnist
Artsy movies, trashy video games, and ramen noodles are my life blood. I enjoy writing about all three of these intermittently, as a means of filling the...