Revland remembrance
To offer support and pay respect to the Revland family, the Cannon Falls community safely united on November 14, and mourned the loss of Karter Revland.
This last weekend on the fourteenth the community came together to mourn the tragic loss of an amazing child. According to the Revland Family Benefits Facebook group page, "On September 12, 2020, Karter Revland of Cannon Falls unexpectedly passed away after suffering complications from emergency surgery. Karter was 8 years old." This event was formed by the benefits committee as a way to help the Revland family and was a great success in safely bringing people together to reflect on the loss and try to offer support. At the Benefit, there was a bake sale, many raffle items, food, t-shirts, and bracelets in Karter's memory.
Due to the pandemic, the benefits community worked to keep everyone safe with masks and hand sanitizer. The organization of this event of remembrance reminded me of the strength of our community to gather safely, and come together to help others. The event managed to raise a good amount of money for the family, even with these challenges. 
Several people at Cannon Kids worked personally with Karter this summer and even though their time with him was shorter than they would have liked, every moment spent with him and the kids was amazing. He was funny, sweet, shy, and got along great with the other kids. He enjoyed spending time with his family, playing games, and being outside. In his free time, Karter was a creative kid who loved to build, both in video games and with legos. He had a huge smile and loved to give great hugs. According to his obituary, he also "…loved camping, swimming, boating, and playing Roblox and Minecraft." Mitch Headline also organized a go fund me to "…help them ease the financial burden that comes with final expenses and other bills from this tragedy and give the family time to grieve the loss of their child."
In times such as these when lives are taken too soon, and a pandemic just makes everything a little harder, everyone should be very thankful to see the community still being together. Even though nothing can take away from the pain of this loss, I give condolences to anyone mourning.
About the Writer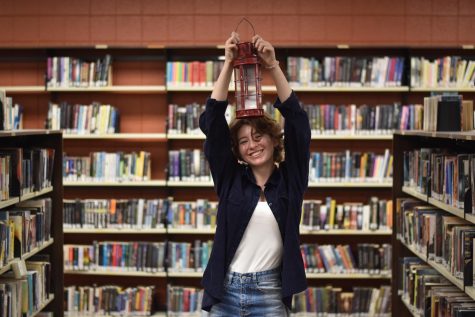 Bianca Caputo, Special Projects Editor
Hey ya'll! My name is Bianca Caputo, and I can often be found screaming at a ten year old iMac in an effort to not get fired. In the spare five seconds...