Rockin' around the Giving Tree
The annual event of donating clothing items and toiletries to the Giving Tree at school will be coming to a close at the end of this week.
Students and staff members from the Cannon Falls Middle and High School have been bringing items from their homes to school to donate since December 2. Donations can include new and gently used articles of clothing along with new toiletries. After members of the community collect items to donate, they place them in what is referred to as the "Giving Tree" which is located in the atrium near the main office at school. Friday, December 20 will be the last day that the Giving Tree will be accepting donations. All of the proceeds collected will then be shipped to Sharing and Caring Hands, a homeless shelter in the cities. Giving back this holiday season is a reward in itself, but the school has decided to up the bar and give students prizes for donating exceptional amounts of items. If the school as a whole can accumulate at least 1,000 items they will be able to watch movies during lunch. In addition, Mr. Nelson will dress up as an elf during the school day if students are able to donate a grand total of 1,500 items or more.
About the Contributor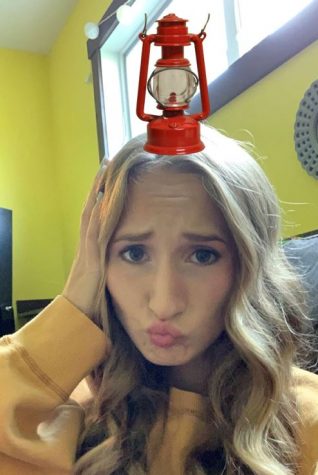 Amelia Qualey, Editor in Chief
Amelia is an alien from the planet Blurble. Her car of choice, a green Kia Soul, resembles one from her home planet. She is a professional dancer because...