Rushing to state
The Bomber Football team endures a rather successful season.
As the postseason football is drawing toward its climax, the Cannon Falls Bomber football team is fired up and ready to continue pushing for their ultimate goal of reaching US Bank Stadium. Though the Bombers had an easy start to their post season due to having a bye their first round, the team proved to have a strong start when they played their first postseason game. After coming up against the St. Croix Lutheran Crusaders and triumphing with a score of 46-21, the squad payed a visit to number one seeded Breck High School for the section championship on Friday, November 1st. The Bombers are proving they are ready to work hard to continue their successful season. With the Bombers being placed as the second seed, the game was supposed to be a competitive one. The boys went and left it all on the field, came out with a 40-12 win, and earned the title of section champions.  
As the team works to progress day by day, everyone is focused and in the mindset of winning. Each player puts their best efforts into practices, warmups, and game time as they strive to reach U.S. Bank Stadium (state semifinals and championship are played there). inspires motivation within themselves and each other. The opportunity to play at the Viking's home field would be memorable for all, but especially the seniors. Thoughts of whether the Bombers will be playing their last game or will be able to push through to another has been a catalyst for the football players to put in every effort on the practice field, as each practice could be their last. This football season is shaping up to potentially be one for the records, but time will tell what exactly is in store.
With a record of 9-1, including their playoff wins, spirits are high throughout the football team. The seniors are grateful to have their last season be such a memorable one. Senior Jacob Hall is thankful that his teammates have made his final season so special. Trenton Matthies, also a senior, says, "I know one of these games could be my last, so I give 100% towards every game to do my best." Matthies has made a large impact on the team and scores a lot of their touchdowns. He explains that, just like everyone else, he is extremely excited to see how far they can go. 
About the Contributors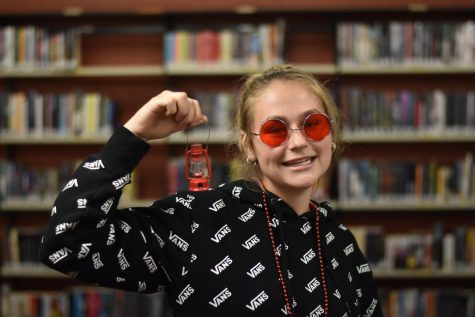 Belle Freeberg, Sports Editor
Hi, I'm Belle and I'm a junior. I play soccer and basketball and I'm a member of SADD and Interact. My go-to when I have free time is laying in my super...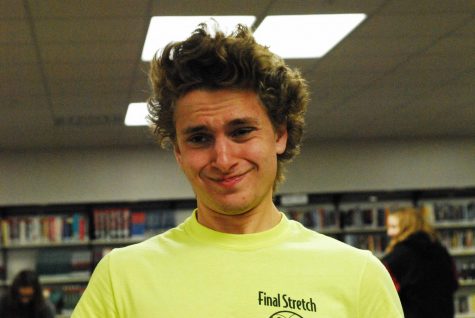 Bryson Felton, Photography co-editor
Bryson Felton is a senior photographer and part editor for the Lantern. He is also involved in the school musicals and plays, speech, yearbook, and track....