SADD day at Cannon Falls high school
SADD students participated in a Ghost Out to make students more aware of distracted driving.
"Last night two of the students from our school were involved in a car crash with a distracted driver. They were airlifted to the nearest hospital but unfortunately they did not make it." Many messages like this came over the intercom at the beginning of each hour on Thursday, May 2nd. The first message during first hour made it feel like something bad had actually happened. What really happened was a yearly event in the highschool called a Ghost Out. The SADD organization runs this event because they want everyone to become aware of what it would be like if somebody from our school died in a car crash.
"
I think not seeing someone you sit next to in class or even not getting a response to someone's snapchats was really unreal to people"
— Vanessa Peer
Throughout the day more and more messages came over the speakers announcing some of the SADD members' deaths. This was really devastating and put things into perspective. Once a student was announced dead, they had to go home to make it seem like they weren't around anymore. Obituaries were hung in the school atrium. "I'm not sure if everyone will admit it, but I think the Ghost Out made everyone just think about… if that ever happened in real life. I think not seeing someone you sit next to in class or even not getting a response to someone's snapchats was really unreal to people. I also hated reading my friend's obituaries," said junior Vanessa Peer. The people that "died" were Vanessa Peer, Kylie Wersal, Olivia Johnson, Sara Twedt, Sierra Banks, Ella Miller, Anna Becker, Gracie Batchelder, Lily Park, Belle Freeberg, Brianna Johnston, Savanna Wagner, Brooke Robinson, Makayla Blair, Ellie Stodden, Julia Jarvi, Elaina Dommeyer, Zoe Jesh, and Camryn Schroeder. All of these people are involved in SADD. "I felt like it was real even though I knew I wasn't dying. Hearing that I died over the intercom was one of the weirdest experiences ever." said sophomore Anna Becker.
SADD stands for Students Against Destructive Decisions. In Thursday's Ghost Out, they aimed to inform people about the risk of driving while distracted – whether it be with cell phone use or friends distracting them in the car. They want to make people aware of the risk that they are taking while performing some of these actions. The Ghost Out is the main way that SADD spreads their knowledge throughout the high school. The event opens up people's eyes and can make them realize that distracted driving is really dangerous and can put other people's lives at risk, not just their own.
About the Contributors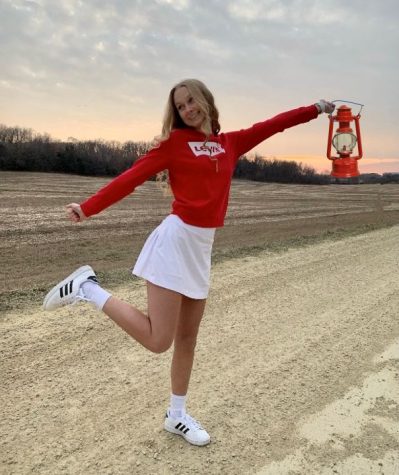 Anna Dubbels, News Editor
Anna is a news editor this year for the Lantern. She is a junior who is involved in student council, yearbook, dance, cheer, and golf. In her free time,...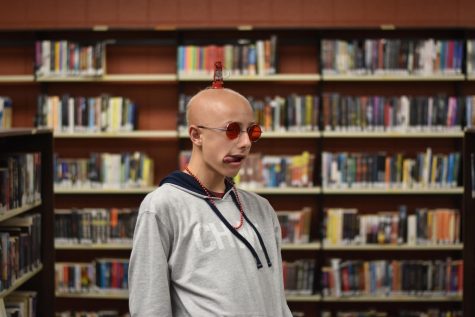 Nathan Baszuro, Photography Editor
Hi I'm Nathan, I am in 9th grade. I like to eat a lot. I participate in speech, soccer, yearbook, choir, and the Lantern. I want to be an actual editor...