Saving lives one pint at a time
The Interact Club organized the first blood drive of the school year.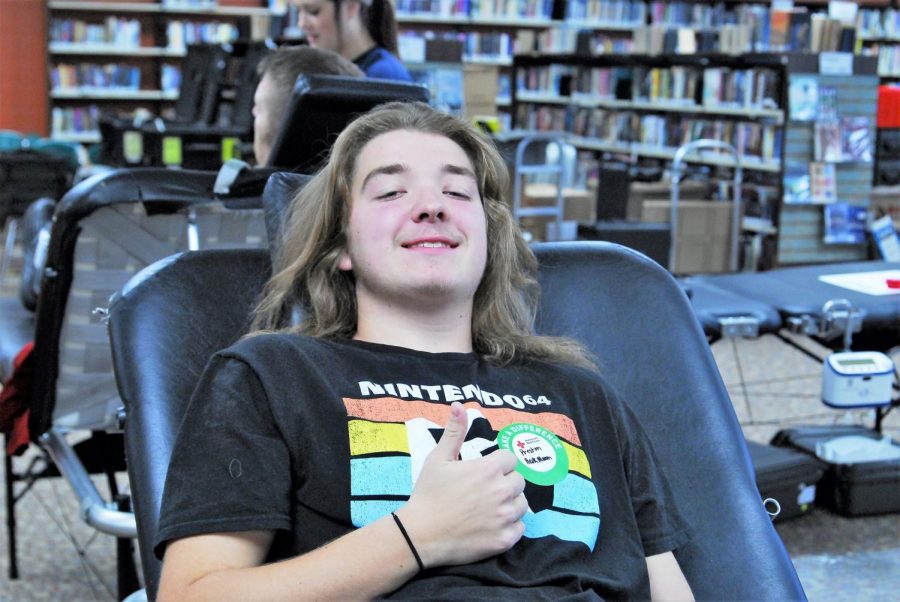 By the end of the day on November 8, Cannon Falls High School had helped save 150 lives. Through the combined efforts of the American Red Cross and the Interact program during the school's semiannual blood drive, fifty pints of blood were collected from students, staff, and people from around the community. To donate, participants must be at least 16 years old and meet a number of health related standards, which unfortunately prevented donations from a number of the 65 people who made the attempt but, it was great to see that so many people had intended to make a difference. Between the number of donations and the smooth organization of the event by the Interact club, this blood drive turned out to be quite successful.
October through March, the American Red Cross visits high schools and colleges all across Minnesota and Wisconsin. Because of their productivity, it is important to reach out to schools for donations. They tend to gather more donations from schools compared to businesses, churches, and legions. Josh Hazelton, a member of the American Red Cross, supervised this blood drive. He says, "The success of these drives are really dependent on people that go out and get sign ups and encourage people to come in," which is done well by high schools and colleges. Many student participants said they were encouraged by their friends to donate as well as members of the Interact club, who made the rounds through high school classes to promote the blood drive and emphasize its significance.
Donors who were giving blood for the first time were distinguished by a green name tag as opposed to a red name tag. Giving blood for the first time can be intimidating and this helps the personnel know to guide them through the process more gently. Hazelton advises new donors who are nervous to "just do it once. When you go through and actually experience what we do, actually experience that needle because that's what most people are afraid of, and you realize it's not that big of a deal, the second and third times get a lot easier." The donating process consists of registration, screening, and filling a bag with a pint of blood. Donors are required to show a form of ID and read an informational packet when they register. Then during the screening, donors are interviewed about their health history and undergo a mini physical. If they pass the screening, donors are taken to a bed where they are prepped for their blood to be taken. The quickest part, giving blood only takes somewhere between five and ten minutes. Riley Bucheit, a science teacher at the high school, was a first time donor. He described his experience as a "pleasant conversation" and that "it went really quick." Most of the stress donors have before the donation comes from the donor's anticipation building up.
"
"It's got to come from people. It's got to come from the population.""
— Josh Hazelton
Donors may feel lightheaded, dizzy, or tired afterwards, but they should most definitely feel pleased with themselves. They did a good deed. Blood substitutes have limited uses, so the blood collected at blood drives is important for many medical conditions and procedures. The research on synthetic blood is coming along but it still has quite a ways to go before it can replace real blood. Hazelton explained, "It's got to come from people. It's got to come from the population. At this point it comes from about 2-3% of the population so it's a very small amount of people that support the entire blood supply for everybody who needs it." School blood drives are the main source of the country's blood supply, which needs to be constantly replenished to continue to save lives. Cannon Falls High School is proud to host blood drives twice every year, and the next one will be March 3, 2020.
About the Contributor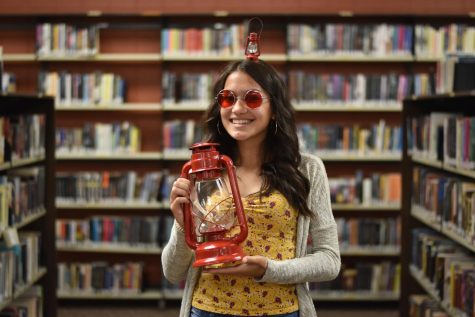 Aizlynn Thim, Editor-in-Chief
Hola me amigos, mi nombre es Aizlynn. That was my attempt at Spanish, even though I took two years of French. I am one of the Lantern's Editors-in-Chief....